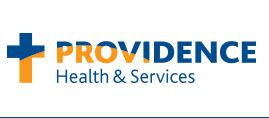 Nurse Practitioner Family Medicine at Providence Health & Services
Monroe, WA
Nurse Practitioner Family Medicine
Job Number: 230827
Schedule: Full-time
Shift: Day
Job Category: Advance Practice Nursing/Clinical Nurse Specialist
Location: Washington-Monroe
Internal Medicine Nurse Practitioner
Seeking a full-time Internal Medicine nurse practitioner to join an established team at Providence Medical Group's Monroe Medical Center and discover the benefits of working in a well-supported team that frequently receives top rating from its patients. Come to the friendly and welcoming community of Monroe, and enjoy all that the Pacific Northwest has to offer.
• Outpatient only
• Experience preferred, but new graduates are welcome to apply
Providence Medical Group – Northwest Washington is our physician-led network of more than 30 primary and specialty care clinics in diverse locations in the greater Everett area. PMG providers offer superior, coordinated patient care thanks to a shared EMR system and other state-of-the-art technology. PMG partners with one of the region's most advanced full-spectrum hospitals: Providence Regional Medical Center Everett.
Monroe is 33 miles northeast of Seattle and 17 miles southeast of Everett. With 17,500 residents, it offers a small-town lifestyle within easy driving distance of Seattle's urban amenities. In the lush Skykomish River Valley, Monroe is home to Evergreen State Fairgrounds, Evergreen Speedway and several historic museums. Its proximity to the Skykomish, Snohomish and Snoqualmie rivers makes Monroe a challenge-sport haven for wakeboarders, triathletes and boaters.
Providence Health & Services (PH&S) is a not-for-profit system of 34 hospitals, more than 600 clinics and hundreds of locally driven programs across five western states: Alaska, California, Montana, Oregon and Washington. Providence is committed to improving the health of the communities it serves, with a special emphasis on its mission to serve the poor and vulnerable. PH&S is a partner organization of the Providence St. Joseph Health family.
-WA Medical License RN & NP
-Active DEA License
Our Mission As expressions of God's healing love, witnessed through the ministry of Jesus, we are steadfast in serving all, especially those who are poor and vulnerable.
About Us Providence Health & Services is a not-for-profit Catholic network of hospitals, care centers, health plans, physicians, clinics, home health care and services guided by a Mission of caring the Sisters of Providence began over 160 years ago.Providence is proud to be an Equal Opportunity Employer. Providence does not discriminate on the basis of race, color, gender, disability, veteran, military status, religion, age, creed, national origin, sexual identity or expression,sexual orientation, marital status, genetic information, or any other basis prohibited by local, state, or federal law.