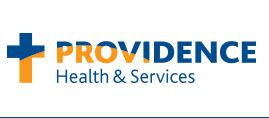 Nurse Practitioner Gynecology Oncology at Providence Health & Services
Everett, WA
Nurse Practitioner Gynecology Oncology
Job Number: 217214
Schedule: Part-time
Shift: Day
Job Category: Advance Practice Nursing/Clinical Nurse Specialist
Location: Washington-Everett
Providence Medical Group's Women's Health service is seeking an exemplary BC/BE Gynecology nurse practitioner or physician assistant to join its GYN/ONC clinic. Enjoy unparalleled quality of life in the welcoming community of Everett, Washington.
• Part-time position with no call. Inpatient only.
• Competitive compensation; comprehensive benefits. 
• At least two years of experience required. 
• Great opportunity to contribute to the growth of this program. 
Providence Medical Group – Northwest Washington is our physician-led network of more than 30 primary and specialty care clinics in diverse locations in the greater Everett area. PMG providers offer superior, coordinated patient care thanks to a shared EMR system and other state-of-the-art technology. PMG partners with one of the region's most advanced full-spectrum hospitals: Providence Regional Medical Center Everett.
Everett is a scenic, family-friendly community 25 miles north of Seattle on the edge of Puget Sound, the magnificent body of island-scattered saltwater that dips into Washington's Pacific coast. The Olympic and Cascade mountain ranges frame the area, and vast forests with pristine lakes and rivers offer abundant outdoor recreation opportunities. Residents of this city of 102,000 are among the few who can snow ski in the morning, play golf in the afternoon and set sail by evening.
Providence Health & Services (PH&S) is a not-for-profit system of 34 hospitals, more than 600 clinics and hundreds of locally driven programs across five western states: Alaska, California, Montana, Oregon and Washington. Providence is committed to improving the health of the communities it serves, with a special emphasis on its mission to serve the poor and vulnerable. PH&S is a partner organization of the Providence St. Joseph Health family and is proud to be an Equal Employment Opportunity organization.
- WA Medical License RN & NP
- BLS or ACLS for Healthcare Provider certification from the American Heart Association
- Active DEA License
Our Mission As expressions of God's healing love, witnessed through the ministry of Jesus, we are steadfast in serving all, especially those who are poor and vulnerable.
About Us Providence Health & Services is a not-for-profit Catholic network of hospitals, care centers, health plans, physicians, clinics, home health care and services guided by a Mission of caring the Sisters of Providence began over 160 years ago.Providence is proud to be an Equal Opportunity Employer. Providence does not discriminate on the basis of race, color, gender, disability, veteran, military status, religion, age, creed, national origin, sexual identity or expression,sexual orientation, marital status, genetic information, or any other basis prohibited by local, state, or federal law.