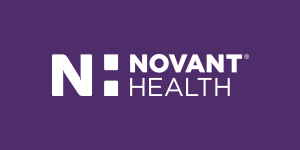 Nurse Practitioner in Manassas, Virginia | Careers at Prince William Medical Center at Novant Health
Manassas, VA
Overview
Novant Health UVA Inpatient Critical Care Specialists at Prince William Medical Center is seeking an experienced Inpatient Critical Care Advanced Practice Provider. If you looking for a new opportunity in a rapidly growing healthcare system that focuses on a culture of safety and team member growth, then come join our team at Novant Health! 
Manassas is an independent city in the Commonwealth of VA.  It his highly populated with a culturally diverse mix of residents.  Most residents commute from the city to surrounding employment. A network of road, rail and flight options link Manassas to every world destination. Living in the City of Manassas offers lifestyles that include access to caring health professionals, easy transportation options, opportunities for meaningful civic engagement and a variety of places of worship. Individual wellness is vital to healthy communities. Their desire is for all who live, work and play here to have the opportunities and resources to prevent illness, live healthy lifestyles and access quality care. Learn more about Manassas by visiting www.manassascity.org
Novant Health Medical Group offers:
Epic EMR
Medical, Dental and Vision insurance
Retirement
Time off
Malpractice insurance
Generous CME allowance
Novant Health Medical Group has recently been ranked in the Top 10 Medical Groups in the U.S. for number of physicians and number of physician practices.
#MakeHealthcareRemarkable    #JoinTeamAubergine    #JoinNovantHealth
#PrinceWilliamMedicalCenter
Qualifications
Education: Master's Degree Required
Completion of a Master's Degree/Post-Masters Certificate in Nursing from an accredited Adult-Gerontology Acute Care (AGACNP) or Acute Care (ACNP) Nurse Practitioner program. National certification required after January 1, 2000. Continuing education is mandatory for recertification and for continuing regulatory recognition to practice in the State. Willing to consider Physician Assistant candidates with prior critical care, surgical or pulmonary background.
Experience:Three years minimum as a Registered Nurse in an ICU setting with a minimum of one year experience as a Critical Care Nurse Practitioner.
Licensure/Certification/Registration: Current NP license in appropriate state, registry w/state medical bd, current DEA registry Required
Additional Skills Required: Ability to successfully complete generic and department-specific skills validation and competency testing. Ability to work with management team and physicians; demonstrated customer service skills, interpersonal skills and communication skills.
Responsibilities
It is the responsibility of every Novant Health team member to deliver the most remarkable patient experience in every dimension, every time.
Our team members are part of an environment that fosters team work, team member engagement and community involvement.
The successful team member has a commitment to leveraging diversity and inclusion in support of quality care.
All Novant Health team members are responsible for fostering a safe patient environment driven by the principles of "First Do No Harm".