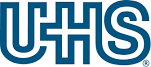 NURSE PRACTITIONER/ PHYSICIANS ASSISTANT ICU (MMH) - (84822) at Universal Health Services
BRADENTON, FL
Location
BRADENTON, FL 34208 US (Primary)

Category
Nurse Practitioner
Job Description
The Critical Care ACNP practices in a setting in which patient care requirements include complex monitoring and therapies, high-intensity nursing intervention, or continuous nursing vigilance within the range of high-acuity care.
In addition to managing patient care, the Critical Care ACNP utilizes invasive interventions and procedures to promote physiologic stability. The ACNP performs a wide variety of skills and procedures, and the skill set is focused on the needs of a varied and diverse patient population. Additional competency is required in Disaster Preparedness and Response is required as well as an understanding of the incident command system in disaster management.
Restorative care is the focus of the ACNP, and short-term goals include patient stabilization, minimization of complications, and promotion of physical and psychological well-being. The long-term goal is to restore maximal health potential while evaluating risk factors in achieving this outcome.
The Acute Care Nurse Practitioner also serves as a role model for advanced practice and in addition to managing care; the ACNP has a significant role in quality management and research.
Job Requirements
| | |
| --- | --- |
| Required graduation from accredited Acute Care Nurse Practitioner Program.  Florida Licensed | At least 3 years' experience in  Critical Care/ICU area of practice. |
| Advanced Cardiac Life Support Certification | Knowledge of regulatory and accrediting agency standards |