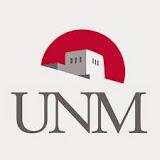 Nurse Practitioner - req# 7666 at University of New Mexico
Albuquerque, NM 87131
Midlevel Practice Generalist
Requisition ID
req7666
Working Title
Nurse Practitioner
Position Grade
CE15
Position Summary

The University of New Mexicos Institute for Resilience, Health & Justice is looking for a Psychiatric Nurse Practitioner to join their growing team at .25FTE.The ADOBE program, under the IRHJ, is working with youth who are discharged from the Bernalillo County Youth Services Center, providing different services to assist in the stabilization of the youth.Specific job duties is as followed:

1.Obtains detailed history and develops patient care charts; performs psychological examinations and evaluations on assigned patients; assesses and treats medical problems and provides direct patient care to a specified patient population, primarily youth with juvenile justice involvement.

2.Performs emergency lifesaving procedures in cases such as cardiac arrest, respiratory arrest, massive hemorrhage, or similar emergencies.

3.Notifies attending physician on call, house physician on call, or supervising physician regarding any unusual or unexpected events or problems requiring direct physician consultation.

4.Practices safety, environmental, and/or infection control methods.

5.Supervises and/or coordinates the activities of patient care and support staff within the clinic as well as with the ADOBE program team.

6.Writes progress notes (outpatient clinic notes) in electronic medical record system on patients' charts indicating patient status and treatment procedures performed; maintains other records as required.

7.Provides health education to patients, families and/or community health practitioners and groups; may train and supervise medical residents engaged in specific clinical activities.

8.Enhances professional growth and development through participation in educational programs, current literature, in-service meetings, and workshops.

9.May perform clinical research related to the ADOBE program and the effectiveness of the program, including inputting data into REDcap.

10.Provides triage calls to patients in the ADOBE program.

11.Participates in weekly team meetings regarding youth in the program and updates team on any medical information.

12.May participate in home/community based visits and school visits to gain stronger understanding of youth and support system.

13.Communicates with health professionals within and without UNM system to coordinate care of patients receiving care in ADOBE Project clinics.

14.Coordinates clinic schedules with ADOBE clinic scheduler.

15.Performs miscellaneous job-related duties as assigned.

TERM APPOINTMENT; FUNDING AVAILABLE THROUGH 06/30/2019; CONTINUANCE BEYOND THAT DATE SUBJECT TO AVAILABILITY OF ADDITIONAL FUNDING.



Conditions of Employment

CPR Certified.
May be required to submit to annual TB and rubella screening.
UNM will provide Hepatitis vaccination, candidate may decline vaccination through declination form or may provide record of vaccination from previous employer.
Successful candidate must submit to post-offer, pre-employment physical examination and medical history check.
Subject to credentialing process; must maintain credentialed status.
Must maintain certification status.

Minimum Qualifications

Bachelor's degree; no previous experience required.Certification/LicensureEligible for New Mexico certification as a Physician's AssistantORState of New Mexico Certified Nurse Practitioner or certification pending, as documented by temporary certificate.

Completed degree(s) from an accredited institution that are above the minimum education requirement may be substituted for experience on a year for year basis.

Preferred Qualifications

Knowledge of the juvenile justice system.
Knowledge of REDcap data system.
Interest in assisting youth and their families.
Knowledge of ADOBE program
Willingness to make home visits with navigators to obtain clear picture of mental health needs.
Spanish Speaking
Possess or obtain a DEA exception license for MAT treatment
Knowledge of Substance Use Disorder Treatment & Care
Thorough and current understanding of psychiatric diagnostic criteria and the specific application of those in the delinquent and maltreated population.
Thorough and current understanding of the use of psychotropics in children, adolescents and adults with histories of trauma and substance abuse
Knowledge and experience in the treatment of the juvenile psychiatric population with medical, psychological and behavioral modalities
Working understanding of the use of psychological testing in the psychiatric juvenile population




Additional Requirements
Campus
Health Sciences Center (HSC) - Albuquerque, NM
Department
Inst for Resilient Health & Justice (340C)
Employment Type
Staff
Staff Type
Term - Part-Time
Term End Date
06/30/2019
Status
Exempt
Pay
$1362.40 to $2043.60 Monthly
Benefits Eligible
ERB Statement
Temporary and on-call employees working an appointment percentage of 26 (.26 FTE) or greater, per quarter, will be eligible to earn retirement service credits and thus are required to make New Mexico Educational Retirement Board (NMERB) contributions. More information pertaining to your FTE and NMERB contributions can be reviewed on the NMERB Guidelines Clarified webpage.
Background Check Required
Yes
For Best Consideration Date
1/22/2019
Application Instructions
Resume, cover letter and 3 supervisor referencesAll 3 documents must be attached to be considered for position



The University of New Mexico is committed to hiring and retaining a diverse workforce. We are an Equal Opportunity Employer, making decisions without regard to race, color, religion, sex, sexual orientation, gender identity, national origin, age, veteran status, disability, or any other protected class.