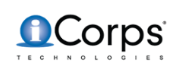 NY Sr. Technology & Systems Engineer at iCorps Technologies, Inc.
New York City, NY 10001
We're a leading IT Consulting, Managed Services and Cloud Computing Company, providing innovative services and strategic leadership to businesses. We're a Microsoft Gold Partner, CRN top Tech Elite Solution Provider, and a top BBJ Consulting Company. Our team guides some of the fastest-growing organizations and collaborates with hundreds of clients to help transform their businesses – while delivering exceptional results. We pride ourselves in hiring only the best, with a proven track record of success and desire to meet new challenges.
And because we value your hard work, we offer competitive pay and benefits including 20 days of PTO for senior consultants, quarterly bonus potential, 401K matching, your birthday as a holiday, Triple AAA membership and more!
Job Description:
Senior Engineers' responsibilities include: Managing all aspects of our customer's technologies; Mentoring, educating, guiding and supporting associate/mid-level team members; Project management: IT assessments, recommendations and proposals; and nurturing customer relationships. Senior's play a crucial role at iCorps as they serve as the junction point between client service delivery excellence, and the professional development of our consultants. This is a hands on technology role.
Responsibilities:
Provide clients with technical expertise pertaining to networking, mobility, virtualization, security and cloud-based solutions
Evaluate, recommend, and execute new technologies and update existing infrastructure to ensure optimal network performance
Develop IT strategies to ensure the networking, compute and storage infrastructure meets existing and future requirements based on needs and regulations
Have an understanding of hybrid and cloud architectures and proven best practices that enable high operational resiliency
Candidate must have the ability to work in a variety of environments, have excellent follow-up skills, provide detailed documentation, and be able to work effectively and independently
Participation in proposal content, product research, and sales meetings with prospective clients may be required
Understanding fundamentals of IT governance
Requirements:
Bachelor's degree in Computer Science or equivalent experience
Certifications strongly preferred: Microsoft expert certification (Cloud technology), CISSP, CCSP and other related industry certifications.
Minimum of 5 plus years' experience with the maintaining, troubleshooting, and supporting of various technology environments
Prior consulting experience is highly desirable
Comprehensive understanding of operating platforms, connectivity, security, and information management
Deep knowledge of Microsoft 365, EMS, Azure, Active Directory, and DNS
Systems Center a +
Strong interpersonal and client management skills
Must be a team player
Must be strong in all aspects of Microsoft back office platforms
Strong hands-on networking, firewalls, routing and switching experience
Experience with virtualization technologies, such as VMware, Citrix and Microsoft
Outstanding and proven communication at all levels within an organization, project management, and organizational skills required
For more information please visit our website at www.icorps.com or send your resume

"iCorps Technologies is an Equal Opportunity (EEO) Employer. We hire without regard to age, color, disability, gender (including gender identity), marital status, national origin, race, religion, sex, sexual orientation, veteran status, or any other status protected by applicable law."


Employee Events
401K
Paid sick days
Employee Referral Program
Parking
Performance bonus
Long Term Disability
Medical, Dental and Vision
Professional Development
Gym Memberships
Maternity/Paternity Paid Leave
Life Insurance
Paid Holidays
Vacation/paid time off
On Site Cafeteria
Flexible Spending Accounts

Base + Quarterly Bonus Program