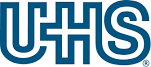 Obstetrics /Gynecology Physician - Gulf Coast FL at Universal Health Services
Lakewood Ranch, FL 34202
Ob/Gyn opportunities available in fast growing community of Lakewood Ranch, FL. Qualified candidate will be experienced in diagnosing and treating the full range of obstetrical and gynecological cases, procedures and surgeries. BC/BE required.  Excellent clinical and interpersonal skills are required for this position. Competitive salary and benefits.
Lakewood Ranch Medical Center is the hospital of choice for many families in Manatee and Sarasota counties in Florida since the 120-bed facility opened in September 2004 in the town center of the master-planned Lakewood Ranch community.
Located off of I-75 and University Parkway, the hospital has grown to meet the needs of the surrounding communities, from providing comprehensive emergency treatment around the clock for all ages to performing life-saving surgeries, to chronic disease care and multiple specialty service offerings such as an Orthopedic Spine and Joint Center, Sleep Center, Center for Wound Healing and Hyperbaric Medicine, inpatient and outpatient radiology services.