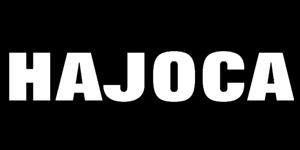 Office Administrator at Hajoca Corporation
Casper, WY
Office Administrator
-
(
190000NC
)
#MON
Keenan Supply division of Hajoca Corporation has an immediate opening on our team for an office administrator in our Casper Wyoming location.  This  i s a career opportunity for an intelligent, detail oriented, organized individual as an office administrator.
CAREER OPPORTUNITY
Are you friendly, courteous and service-oriented?  Are you able to efficiently manage competing priorities?  Do you thrive on researching, analyzing and solving problems to ensure the business runs smoothly?  Are you interested in being a member of a close-knit team working together to provide excellent service to our customers?  If so, we would like you to join our dedicated team.
Hajoca Corporation is the nation's largest privately held wholesale distributor of plumbing, heating and air-conditioning, industrial pipes-valves-fittings, pool and waterworks supplies for residential, commercial, industrial and infrastructure construction. We have approximately 400 locations, called Profit Centers, throughout the United States, representing the premier product lines in our industry.  Our Keenan Supply Casper location is an industrial pipe, valve and fitting distributor.  We have a small team that has been in the industry for many years.
QUALIFICATIONS
All interested applicants must possess:
High school diploma or equivalent

Basic computer literacy & use of PC

Outstanding communication and organizational skills

Basic knowledge of bookkeeping practices

Ability to prioritize work projects and to multi-task

High degree of accuracy and attention to detail
 Our ideal candidate will also:
Have some wholesale distribution experience

Be open to and enjoy learning new systems, product inventory and processes

Have some familiarity with Windows, Microsoft Office and Outlook use

Possess the drive to assist team members with other tasks as required
Below are some examples of what daily work may include.  This is not a complete list nor a job-specific list:
•Perform accurate and timely computer based invoicing of all customer shipments daily. Inform Inventory Controller of all inventory on hand discrepancies noted on ship tickets.
•Identify and resolve all vendor invoice/purchase order discrepancies prior to the final invoice processing.
•Reconcile daily cash sale transaction payments, prepare the bank deposit, process checks for deposit, and prepare and submit required deposit paperwork.
•Create and maintain customer files, product report files and vendor files.
•Assist customers & team members in servicing customers including answering incoming calls, faxing, filing and photocopying.  Researching and troubleshooting as necessary in customer and team problem solving situations.
Although Hajoca is a large company, we work in a decentralized environment where each of our locations, called Profit Centers, is run by the Profit Center Manager as if it was their own small business. We give you the tools you need to succeed, investing in your personal and professional growth through targeted training programs, and reward team success through our profit sharing opportunities.
COMPENSATION PACKAGE
 This career opportunity is full-time and the compensation package includes:
•Annual profit sharing bonus-based on location performance and is not guaranteed
•401 (k) and retirement cash account
• Medical, dental, vision, prescription coverage and l ife insurance
•Pre-tax accounts for healthcare and dependent care
•Paid vacation, holidays, and sick time
Hajoca Corporation is an Equal Opportunity/Affirmative Action Employer (EOE and M/F/Disability/Veterans.) We are a drug free workplace, with pre-employment drug screening required. Employment is contingent upon successful completion of a background investigation.
Primary Location
:
US-WY-Casper
Job
:
PC Administration
Job Posting
:
Jul 19, 2019, 2:00:11 PM