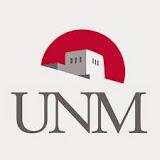 Office Assistant at University of New Mexico
Albuquerque, NM
Requisition ID
req11091
Working Title
Office Assistant (UNMTemps)
Position Grade
03
Position Summary

UNMTemps, the University of New Mexico's internal temporary staffing department, seeks a temporary Office Assistant to join the Human Resources Service Center within the UNM Division of Human Resources. 

 

As an Office Assistant with the HR Service Center, you will assist in working on and organizing HR file room backlog to ensure compliance with state, federal, and/or University policies.

Duties will include, but are not limited to, the following:

Assist with records management (reviewing, scanning, indexing, auditing)
Assist with auditing, analyzing, and tracking data
Skilled in computer use for word processing and tracking data entry
Performing miscellaneous duties as assigned

Assignment Details:

Days & Hours: Monday - Friday, 8:00a.m. - 5:00p.m.

Anticipated Start Date: 10/28/2019

Projected End Date: 2/17/2020

Parking Arrangements: Responsibility of the selected employee

 

UNMTemps provides staffing solutions to UNM departments requesting temporary employees as positions become available due to a vacancy, when regular employees are absent, for peak work periods, and for special events. As such, UNMTemps assignments/positions may end with little or no advance notice. 

See the Position Description for additional information.

Conditions of Employment

This position is represented by a labor union and is subject to the terms and conditions of the CWA Collective Bargaining Agreement.

Minimum Qualifications

High School Diploma or GED; no previous experience required.

Completed degree(s) from an accredited institution that are above the minimum education requirement may be substituted for experience on a year for year basis.

Preferred Qualifications

Ideal candidate will possess the following qualities:

Ability to maintain objectivity and confidentiality in dealing with variety of complex sensitive information
Ability to work independently
Strong time management skills 
Detail and task oriented with the ability to stay abreast of deadlines
Computer skills: knowledge in Microsoft Word, and proficient with Excel
Outstanding customer service: internal and external

Additional Requirements
Campus
Main - Albuquerque, NM
Department
HR Service Center (730B5)
Employment Type
Staff
Staff Type
Temporary - Full-Time
Status
Non-Exempt
Pay
$9.00 - $12.05 hourly
Benefits Eligible
This is a benefits eligible position. The University of New Mexico provides a comprehensive package of benefits including medical, dental, vision, and life insurance. In addition, UNM offers educational benefits through the tuition remission and dependent education programs. See the Benefits home page for a more information.
ERB Statement
Temporary employees working an appointment percentage of 26 (.26 FTE) or greater, per quarter, will be eligible to earn retirement service credits and thus are required to make New Mexico Educational Retirement Board (NMERB) contributions. More information pertaining to your FTE and NMERB contributions can be reviewed on the NMERB Guidelines Clarified webpage.
Background Check Required
For Best Consideration Date
10/25/2019
Application Instructions
It is required that your application reflects that you meet the minimum qualifications in the Education and Employment History sections. Please provide at least three (3) supervisory references.



The University of New Mexico is committed to hiring and retaining a diverse workforce. We are an Equal Opportunity Employer, making decisions without regard to race, color, religion, sex, sexual orientation, gender identity, national origin, age, veteran status, disability, or any other protected class.