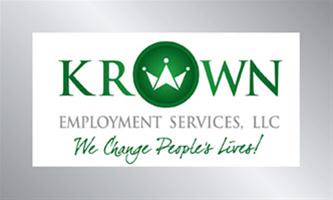 Office Assistant at Krown Employment Services, LLC
Fairoaks, PA 15003
KROWN EMPLOYMENT SERVICES is accepting applications for a part-time Office Assistant position. The successful candidate will be able to perform the following duties:
JOB DUTIES:
• Answer phone calls and transfer to the appropriate person.
• Prepare and forward correspondence via email, phone or mail.
• File client information.
• Update electronic files and database information for clients.
• Receptionist duties and greet clients and visitors.
• Enter client sales and expenditures information in accounting to include various bank statements, credit card statements, receipts, etc.
• Ability to work independently and in a team environment.
• Assist with other clerical, administrative and bookkeeping tasks as needed.
JOB REQUIREMENTS:
• High school degree or equivalent
• Excellent verbal and written communication skills.
• Previous experience as an Administrative Assistant, Secretary oe Bookkeeper
•
Position details:
Schedule: Monday, Wednesday, Friday
Shift: Daylight
Pay range: $12.00
Location: Ambridge, PA
Duration: Temporary,Temporary to hire


Krown Employment Services medical insurance benefits include availability of fixed indemnity and a MEC Wellness/Preventative plan care, vision and dental insurance, short-term disability and life insurance. In addition, employees are eligible for vacation and holiday based on tenure with the company.


Pre-employment drug testing and criminal background check
Applicants must be at least 18 years of age, have reliable transportation and a phone. Other positions available in the Allegheny, Beaver, Butler and Westmoreland counties. Interested candidates should forward resume (submit in MS Word format) to
jobs@krownempsvc.com
or contact our office at 412.567.7111

Never a fee. EOE