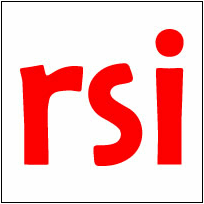 Corporate Accountant at RSI
San Francisco, CA
If you are looking for a career opportunity to bring and put action your exceptional skills to great use and start building thriving and rewarding career with a real estate industry leader - come join us!
We are dynamic, growing company that inspires our employees to be successful by providing an excellent work environment and training. As part of our growth, we are currently seeking an experienced Corporate Accountant to be responsible for maintaining adequate controls and regular financial tracking and reporting.
If you want to be part of a motivated, and successful team of winners, we definitely want to hear from you!
Please apply now!


Responsibilities include but not limited to:
Perform all day-to-day financial inputting, tracking, and management, including maintaining adequate controls for the designated accounts of responsibility
Apply appropriate accounting techniques and standard practices when inputting, tracking, analyzing, reconciling and reporting on designated accounts of responsibility
Manage Accounts Receivables: audits, post AR cash receipts, reconcile sub-ledger
Manages Accounts Payable: audits, post AP, reconcile sub-ledger
Import and reconcile bi-weekly payroll and related accounts
Monthly and quarterly balance sheet account reconciliations
Reconciliations of intercompany accounts
Maintaining Loan amortization schedule and recognize interest
Perform expenses allocation by departments and reginal locations
Review company credit card reconciliation reports
Prepare monthly general ledger journal entries
Prepare bank reconciliation and monitor daily cash activities
Prepare fixed asset and depreciation
Perform month-end closings including preparation and review of consolidated financial statements, ensuring accuracy in financial reporting
Prepare quarterly and annual entity level tax basis financial statements
Work with Sr. Accountant, Accounting Manager and Vice President of Corporate Accounting, and other company management to prepare operating budgets
Complete regular budget reporting, to include variances and historical/year-to-date comparisons
Attend work as scheduled to support the ongoing success of the company
Other duties as assigned by supervisor
Skills and Qualifications:
Bachelor of Science Degree in Accounting, Finance, Business, or related field or equivalent experience
2+ years' experience in financial/accounting management
Previous experience in Real Estate, Property Management, a related field, or multiple entity environment preferred
Must have extensive knowledge of computers: MS Office (Word, Excel) and other applicable accounting software
Previous experience with Concur expense reporting and Oracle ERP systems is a plus

RSI is an Equal Opportunity Employer
65,722.00 - 82,872.00 /year
Accountant (General)
What is this?