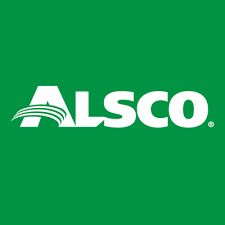 Office Clerk at Alsco Inc
Atlanta, GA 30301
Classification: Non-Exempt
Job Summary: The Office Clerk reports to the Office Manager for daily processing of company business transactions. This position may be assigned one or more clerical and administrative duties. Tasks may include keypunching and routes settlements, Front Office coverage, customer service and other tasks as needed.
Essential Functions:
Perform tasks such as manage route calendars, route settlements, reconciliations, daily deposits, customer master maintenance, daily revenue calculation, branch item maintenance, A/P and A/R.
Accurate and timely computer data entry.
Microsoft Excel spreadsheets for reporting.
Excellent communication skills in person and or through phone calls.
Participate in office and cross training.
Printing and organizing daily paperwork for routes, use postage meter, computer back-ups, customer billing and filing.
Additional Functions: Perform clerical and administrative office functions as needed.
Qualifications:
Customer-Service oriented.
Demonstrated excellent communication, organizational and computer skills.
Data entry, adding machines and typing skills. 
Proficiency in basic Accounting processes and Microsoft Office (Excel and Word). 
Good verbal and written communication skills and ability to comprehend, follow directions and learn quickly.
Education: High school or 2+ years' in an office clerical position experience.
Typical Physical Activity: Physical Demands consist of sitting and standing for long periods of time, pulling, pushing, occasional lifting up to 25 lbs., stooping, reaching and fine dexterity.
Typical Environmental Conditions: This is an industrial laundry facility. May be exposed to variations in temperature, odors, humidity, lint and dust if in the plant, but will only be working in an office environment.
Travel Requirements: None
Revised: 06/18/2020
Prescription Drug Coverage
Medical, Dental and Vision
Paid sick days
Flexible Spending Accounts
Vacation/paid time off
Life Insurance
401K
Paid Holidays