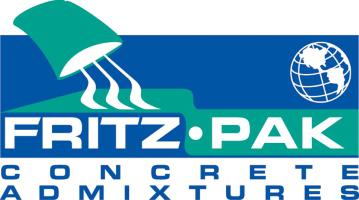 Office Manager at Fritz-Pak Corporation
MESQUITE, TX 75149
ABOUT THE COMPANY
Fritz-Pak Corporation is a small, family-owned manufacturing company in Mesquite, TX. The company specializes in blending powdered chemicals for concrete and packaging them in water-soluble bags.  The company sells their products across the globe, and it is one of the most recognized names in its industry.  If you are looking for a job in a growing small business, then Fritz-Pak is a great choice for you.  The hours will be 8am – 5pm Monday through Friday. 
DUTIES AND RESPONSIBILITIES OF OFFICE MANAGER
FINANCIAL (Primary Duties)
Processes accounts payable and accounts receivable. 
Works with department managers to assign all expenses to the proper account numbers.
Makes bank deposits correctly and in a timely manner.
May participate in budget planning and provide reports.
Processes credits, returns and refunds.
HUMAN RESOURCES
Participates in on-boarding of new hires; assists with orientation, processes benefits enrollment forms, trains new staff to use the timekeeping system, maintains personnel records.
Works with Executive VP to manage company benefit programs.
Completes and files workers' compensation forms following reports of work-related injuries. Properly tracks and follows up on related injuries and incidents.
Maintains required state and federal labor law postings.
Prepares and maintains all employee files.
Acts as the workplace liaison regarding company personnel policies and procedures.
Assists with counseling, documenting employee grievances, and tracking corrective actions. 
Processes bi-weekly payroll, ensuring accurate and timely reporting.
OFFICE MANAGEMENT/OTHER
Ensures incoming phone calls are managed, serving as a backup to Customer Service.
Serves as Manager on Duty when assigned.  This includes opening and closing the office as needed.
Maintains confidentiality of employee information, including long-term storage of files.
Coordinates special events such as holiday staff parties and celebrations.
Encourages teamwork and promotes company values.
Manages COVID Safety protocols for the office and daily cleaning in compliance with OSHA and CDC. 
Becomes familiar with and understands the steps for emergency response, including evacuation. 
Other duties as assigned.
KNOWLEDGE, SKILLS, AND ABILITIES
Fluency in English; reading, writing, speaking, and understanding. Bi-lingual in Spanish is a plus.
Ability to communicate effectively with all levels of management, employees, and outside contacts.
Strong leadership skills; competent to make appropriate professional decisions and to resolve/manage problems.
Patience, tact, and cheerful disposition; ability to work in casual, friendly environment.
Strong integrity with absolute respect for the sensitive and confidential nature of the company's proprietary information.
Ability to seek out new methods and willingness to incorporate them into existing practices when applicable.
Prompt, dependable, and able to perform the required duties on a regular, predictable basis.
EDUCATION AND WORK EXPERIENCE
Associate or Bachelor's degree in bookkeeping or related discipline.
3-5 years' experience in bookkeeping, accounting, and/or administrative work.
3-5 years' experience using Microsoft Office and Outlook software.
3-5 years' experience using professional accounting and client resource management software.  Experience with Sage Accounting is a plus. 
BENEFITS
Competitive Wage Compensation – Starting at $65,000
Major Medical, Dental, Vision Coverage
Optional Short Term Disability and Section 125 Cafeteria Plan
401k Retirement Plan with Employer Match
Eligible for Annual Profit Sharing
Eligible for Annual End-of-Year Bonus
Paid Time Off accrues immediately, Up To 160 Hours Per Year Based On Service Time.
9 Company Paid Holidays
1 Company Paid Medical Day - Annual Physical
65,000.00 - 75,000.00 /year