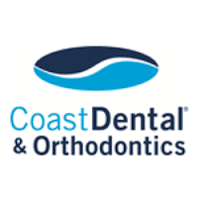 Office Manager- North East FL Region at Coast Dental
Fleming Island, FL 32003
Are you looking to work for a practice that offers stability and operates with integrity? Would you like to work for a dentist with an excellent reput...Additional Responsibilities
Positive attitude (motivation, team player).
Appearance (professional, clean, neat, meets company standards).
Knowledge of insurance processes.
Professionalism and leadership.
Qualifications
Associate's Degree in business, or equivalent, and three years working experience.
Has a working knowledge of the front and back office healthcare operation.
Effective communication and time management skills.
Prior management experience strongly preferred.
Understanding of general dental terminology.
Intermediate computer skills; working knowledge of Internet Explorer and working knowledge of Microsoft Office Word, Excel, and dental office software. Experience with EagleSoft preferred.
Working Conditions
Office Managers work in areas that are highly visible and designed and furnished to make a good impression. Most work stations are clean, well lighted, and relatively quiet. Work is sedentary in nature.