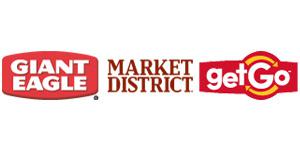 Office Team Leader - H at Giant Eagle, Inc.
Bedford Heights, OH 44146
Job Description:
Provide products and service that meet the requirements of internal and external customers at all times, and abide by the Company's Common Purpose "Together, we improve people's everyday lives and well-being."
Manage the cash flow of the store by tracking register and safe balances daily to identify and resolve problems, minimize losses and maximize the store's profits.
Prepare accurate daily and weekly cash and sales reports and maintain on site as required by company policy.
Maintain records and paperwork according to state, federal, and Company regulations.
Maintaining the cleanliness of the work area and facility by following the 3 Simple Steps to Safety- You See It, You Own It; Respect The Risk; and Step Up and Speak Out.
Perform the duties and tasks of Service Desk Clerks, Cashiers, and Lot Attendant as required.
Analyze Customer Satisfaction and Employee Satisfaction Indices; identify areas needing improvement, and design programs and procedures to meet objectives.
Develop training methods and programs to ensure the continous development of team members and department services in order to meet changing customer requirements and the Company's business objectives.
Coordinate processes with the Front End Manager in order to maintain an efficient flow on the front end regarding change, pickups, and reconciling cashiers.
Promote the continuous development of team members and identify candidates for the Management Advancement Program.
Ability to understand and adhere to the collective bargaining agreement, if applicable.
Education:
Bachelors Degree Retail Management, Business Administration or similar
Experience Level:
Retail work experience or Store Leader recommendation
About Us
Giant Eagle Inc., ranked 35th on Forbes Magazine's largest private corporations list, is one of the nation's largest food retailers and distributors with approximately \\$9.6 billion in annual sales. Founded in 1931, Giant Eagle, Inc. has grown to be the number one supermarket retailer in the region with 417 retail locations throughout western Pennsylvania, north central Ohio, northern West Virginia and Maryland.
Team Members who work for our flagship banner, Giant Eagle, are continually redefining and improving the supermarket shopping experience. We're creating a destination where customers find high-quality foods and convenience-oriented services, along with some pleasant and unexpected surprises as we try new things and roll out new ideas. You will be part of a growing team that emphasizes building lifelong relationships with our customers by focusing on understanding and exceeding their needs.