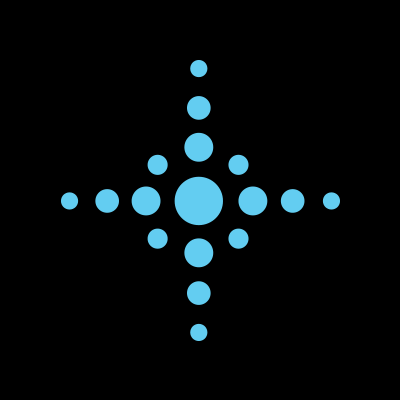 Office365 SharePoint Online Architect at USDM Life Sciences
Foster City, CA
USDM Life Sciences  Overview
USDM Life Sciences provides a variety of IT and compliance solutions to help life sciences companies streamline laboratory, clinical and manufacturing operations while staying in compliance with FDA regulations. USDM disrupts convention and delivers compliance with proficiency, simplicity, and efficiency to achieve better results for our customers that are in the business of saving lives. It's a place where you can make an impact in the world as a champion for life sciences innovation and also get the experience and mentoring to grow your career.
Founded in Santa Barbara, California in 1999 by two UCSB graduates, USDM has grown to a global company with offices throughout the US, Toronto, Canada and Frankfurt, Germany.
A department at a large Bay Area based pharma is looking for an Office365 SharePoint Online Architect to assist in the planning, design and migration of the departments' >300 SharePoint 2013 internal sites to SharePoint Online. The current sites range in complexity as some are simple team site, but most have workflows and custom applications that will need to transition to Flows and PowerApps or map to an app in the SPO App Catalog. 
Responsibilities:
Lead the department's overall migration from SharePoint 2013 to SharePoint Online

Lead the developer and implement a variety of SharePoint / SharePoint Online centric solutions)
·        Custom Apps currently being used on SharePoint 2013 that cannot be mapped to and SPO out of the box app.
Experience mapping legacy apps to the SPO out of the box application via the app catalog

Collaboration (e.g. Team/Project/Community sites, MySite/OneDrive)

Business process management (e.g. workflow, electronic forms)

Document Management (e.g. custom content types, policies, metadata)
·        Recommend best-in-class solution architecture identifying functional as well non-functional parameters.
·        Act as a senior technical resource at client locations and guide the project teams as well as customers on important technological decisions and ensure smooth and top-quality delivery of projects.
·        Provide detailed architecture analysis and design, and direction on development activities.
Provide leadership in gaining insight on functional and non-functional requirements related to technical delivery of projects.
·        Assist in the creation of prototypes, POCs, presentations, collateral, etc (when necessary)
·        Provide documentation on all architecture decisions and best practice approaches to architecture design implementation based on communication with project teams.
·        Design and development of department applications on the Microsoft platform (SPFX)
·        Work as both an individual contributor and team member on projects.
·        Participate in design, code, test reviews cycles.
·        Implementation of the department's new SharePoint Online governance (Already created)
Nice to Have:
Experience in consulting
Enterprise IT (best practices for service desk, change control, documentation, governance, security)
Experience:
Bachelor's degree in Computer Science (or related field) and a minimum of 8 years of overall software development experience.

Deep and demonstrated understanding of Microsoft Information Worker infrastructure and architecture, software architecture principles as applies to solutions and application architectures(specifically for portals, web sites and systems integration projects).

Solid understanding and proven ability with SharePoint 2010/2013, Office 365 / SharePoint Online Web parts, Visual Studio, AJAX, SQL Server, Web services, WCF, SharePoint Designer, SharePoint features, Visual Studio, BDC/BCS, ASP.NET, .Net, WWF, SharePoint Framework (SPFx), SPO App catalog

Experience with other products in SharePoint ecosystems such as products from Metalogix, MSFT free SharePoint migration tool.

Deep knowledge of the Microsoft technology stack with demonstrated expertise on the SharePoint platform and experience with enterprise projects on SharePoint including intranet and extranet portal sas well as external web sites.

Experience with Central Administration, MySites, Lists, Content types, workflows, web parts, etc.

Working understanding of web services, BDC/BCS, Excel services, etc.

Experience with creation and modification of master/layout pages, web parts and other components.

Experience migrating large scale SharePoint on-prem to SharePoint Online
Disclaimer: This job description is intended to describe the general nature and the level of the work being performed by the people assigned to this position. It is not intended to include every job duty and responsibility specific to the position. USDM Life Sciences reserves the right to amend and change responsibilities to meet business and organizational needs as necessary.
USDM Life Sciences is an equal opportunity employer. All qualified applicants are encouraged to apply and will receive consideration for employment without regard to their protected veteran, disabled, or any other protected status.