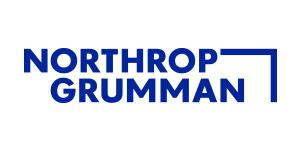 OG X-Public Affairs Office-PAO at Northrop Grumman Corporation
Fort Leavenworth, KS
Job Description
Are you interested in expanding your career through experience and exposure, all the while supporting a mission that seeks to ensure the security of our nation and its allies? If so, then Northrop Grumman may be the place for you. As a leading global security company providing innovative systems, products and solutions to customers worldwide, Northrop Grumman offers an extraordinary portfolio of capabilities and technologies. Here at Northrop Grumman we are comprised of professionals that bring different perspectives, are curious about the world, accepting of each other, and understand that the more ideas, backgrounds, and experiences we bring to our work then the more innovative we can be. As we continue to build our talented workforce we look for professionals that exemplify our core values, leadership characteristics, and approach to innovation.

Additionally, Northrop Grumman provides a comprehensive benefits package and a work environment that encourages your growth and supports the mutual success of our people and our company. Northrop Grumman benefits give you the flexibility and control to choose the benefits that make the most sense for you and your family.


A Public AffairsAnalyst creates an environment that replicates Political, military, Economic,Social, Information and Infrastructure aspects of the contemporary operationalenvironment during large scale combat operations. The Public Affairs Analyst isresponsible for conducting live media interviews with selected members of thetraining audience and will replicate the role of real-world mediarepresentatives operating on the modern battlefield, prepare news stories basedon interviews conducted or scripted events to support training objectives forthe exercise to be included in print and/or electronic media products produceddaily during the course of the exercise. He/She may deploy to variouscountries, as required, in support of U.S. military operations.
Basic Qualifications:
Bachelor's Degree plus 6 Years' Experience orMaster's Degree plus 4 Years' Experience. Additional experience may be used inlieu of a degree.

At least 3 years of Public Affairs or real-worldmedia experience conducting live media interviews, writing news stories andinvolvement in production of print and/or electronic media products.

Highly proficient with MS Office suite ofsoftware (PowerPoint, Word, Excel, Access)

Must already possess a DoD Secret Clearance or higher
Preferred Qualifications:

Baccalaureate Degree in Journalism orCommunications from an accredited college or university

Familiar with current Army/Joint doctrine

Brigade or higher staff officer/NCO experience

Prior experience as an Observer Controller/Trainer

Experience with Adobe Premier Pro video editingprogram, or other video editing programs/software

2+ years servingin leadership positions
Northrop Grumman is committed to hiring and retaining a diverse workforce. We are proud to be an Equal Opportunity/Affirmative Action Employer, making decisions without regard to race, color, religion, creed, sex, sexual orientation, gender identity, marital status, national origin, age, veteran status, disability, or any other protected class. For our complete EEO/AA and Pay Transparency statement, please visit . U.S. Citizenship is required for most positions.