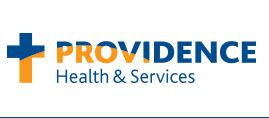 On-Call Child Care Teacher - Intergenerational Learning Center at Providence Health & Services
Seattle, WA
On-Call Child Care Teacher - Intergenerational Learning Center
Job Number: 266338
Schedule: On Call
Shift: Day
Job Category: Education
Location: Washington-Seattle
Providence is calling an On Call Child Care Teacher to the Intergenerational Learning Center at Providence Mount Saint Vincent in Seattle, Washington. We utilize our on-call staff up to 40 hours a week and are looking for a loving, reliable, open-hearted teacher to join the team. We are a play-based and social/emotional focus program that puts relationship at the center of our work. We are internationally renowned and award winning for the intergenerational aspects of our program. See video here: https://www.youtube.com/watch?v=k19X7Ib0PEM
In this position you will:
Support the teachers in the classroom and help to implement the daily scheduled activities, indoor and outdoor environments and all other aspects of the children's program.
Perform the following when appropriate: Changing diapers, keeping children clean, assisting with eating/feeding, holding, rocking, talking with/to, and engaging in play activities on a daily basis.
Use appropriate interactive strategies per approved guidelines; For example: Using active listening, helping children learn to problem solve through negotiation and encouragement of child's own thinking, using appropriate limit setting strategies like I-messages, giving information, contingencies, natural and logical consequences or choices.
Maintain daily log and reports progress or changes to parents/guardians and to other teachers.
We work in a fun and caring community that offers:
Paid, in-house training in Food Handlers, CPR, First Aid and Blood Borne Pathogens.
Retirement with company match.
Competitive pay rate 
Required qualifications for this position include: 
Completion of CDA or at least 12 Early Childhood Education or related credits as determined by the program manager
2 years of experience working with children ages birth to 5 years
Prior to first day of hire:
Within 30 days of hire, must have a STARs Basic Child Care Center Certificate or equivalent as determined by program manager completed. 
First Aid, CPR, Food Handlers Permit and Annual Blood Borne Pathogen class required within 60 days of hire
About the Intergenerational Learning Center (ILC):
The Intergenerational Learning Center (ILC) is an award-winning child care program located in West Seattle, WA. Our program is unique in that interaction between the infants, toddlers and preschool-aged children and the 400 elderly residents of Providence Mount St. Vincent is an integral part of daily activities.  This enhances the opportunities for children and people of all ages to have frequent community interaction. Our program includes a philosophy based on problem-solving, where teachers act as facilitators and guides encouraging children to think of solutions to problems that may arise throughout their day.
Our Mission As expressions of God's healing love, witnessed through the ministry of Jesus, we are steadfast in serving all, especially those who are poor and vulnerable.
About Us Providence is a comprehensive not-for-profit network of hospitals, care centers, health plans, physicians, clinics, home health care and services continuing a more than 100-year tradition of serving the poor and vulnerable.Providence is proud to be an Equal Opportunity Employer. Providence does not discriminate on the basis of race, color, gender, disability, veteran, military status, religion, age, creed, national origin, sexual identity or expression,sexual orientation, marital status, genetic information, or any other basis prohibited by local, state, or federal law.