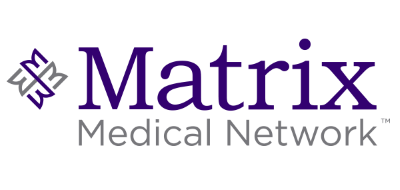 On-Site Entertainment Production Administrative Lead - Remote. Full time Temporary at Matrix Medical Network
New York City, NY
On-Site Entertainment Production Administrative Lead - Remote. Full time Temporary. 


Matrix is growing and we need YOU!


Under the direction of the Clinical Services Director and partnership with the Clinical Program Support Manager, the On-Site Administrative Lead  serves as the administrative lead for Clinical Solutions (CS) entertainment production industry clients and locations, such as NBC & Disney. The On-Site Administrative lead will partner and collaborate with the Clinical Program Support Manager and the on-site clinical leaders to ensure the successful launch of the site and provide on-going support for the clinical site managers to ensure Matrix exceeds client's expectations.  This position will provide the highest level of associate satisfaction and supporting the clinical staff so that they have the supplies and information necessary to provide outstanding service. 


This is a remote temporary full-time position.
Must have 1- 3 years entertainment production industry experience.  
Requires about 80% travel local and possibly non-local


Responsibilities: 
Perform onsite and phone readiness assessments in advance of location go-lives to ensure a successful launch

Ability to be onsite as the clinical administrative support and lead to ensure site success

Maintain levels of communication internally to create high levels of transparency regarding the site and client expectations

Set and manage client expectations within the agreed contractual agreements

Build a relationship with onsite client and operational leadership, meeting regularly (phone/in person)

Ensure the site supplies and necessary equipment are available and working

Manage schedule changes, scope of work changes and other changes as needed in coordination with the Clinical Manager

Manage and resolve urgent and emergent issues that arise

Serve as the point of contact for all clinical site leadership

Escalate issues appropriately

Serve as a conduit for communication between Matrix, entertainment production industry client representation and the onsite team

Identify opportunities to advance relationship and scope of services

Onsite process improvement activities

Other duties as assigned.
        Qualifications: 
1 – 3 years of relevant work experience; health care experience preferred

1 -3 years relevant work experience in the entertainment production industry

Excellent verbal, written and visual communication skills

Current Driver's License and reliable transportation

 
KNOWLEDGE/SKILLS/ABILITIES

Excellent communication skills

Execute required, high priority, ad hoc tasks to ensure smooth site operations

Ability to navigate the nuances of the entertainment production industry

Ability to be innovative and strategic

Ability to set and meet deadlines/goals

Ability to build relationships both internally and externally

Attention to detail

Independent judgement and discretion

Communicate effectively to support the partnership with Clinical Solutions operations team and client/staffing needs

Address urgent questions regarding the clinical needs from the clients
Supervisory Responsibility: None 
Travel requirements: Minimum of 80% travel is required which includes vehicle or air travel or both. Travel is mostly local in state to the area but may include non-local and out state travel based on business needs.   
Matrix Medical Network is Proud to be an Equal Opportunity Employer  
49,253.00 - 69,114.00 /year
Senior Office / Administrative Assistant
What is this?