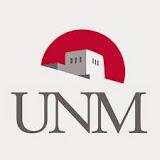 Oncology Nurse (ICU) at University of New Mexico
Albuquerque, NM
Requisition ID
req11210
Working Title
Infusion Suite Oncology RN
Position Grade
BN14
Position Summary

The UNMCC is currently recruiting for a full time Oncology RN in our Infusion Suite to provide professional nursing care and coordinate the delivery of oncology treatments (includes chemotherapy administration and blood products), often in intensive care conditions, to assigned patients in a medical oncology facility, ensuring adherence to hospital or department and University policies, and nursing procedures, standards, and practices.

The University of New Mexico Comprehensive Cancer Center is the Official Cancer Center of New Mexico and the only National Cancer Institute-designated Cancer Center in a 500-mile radius. Its 125 board-certified oncology specialty physicians include cancer surgeons in every specialty (abdominal, thoracic, bone and soft tissue, neurosurgery, genitourinary, gynecology, and head and neck cancers), adult and pediatric hematologists/medical oncologists, gynecologic oncologists, and radiation oncologists. They, along with more than 500 other cancer healthcare professionals (nurses, pharmacists, nutritionists, navigators, psychologists and social workers), provided cancer care for nearly 60 percent of the adults and children in New Mexico affected by cancer. They treated 11,249 patients in 84,875 ambulatory clinic visits in addition to in-patient hospitalizations at UNM Hospital. These patients came from every county in the State. More than 12 percent of these patients participated in cancer clinical trials testing new cancer treatments and 35 percent of patients participated in other clinical research studies, including tests of novel cancer prevention strategies and cancer genome sequencing. The 130 cancer research scientists affiliated with the UNMCCC were awarded almost $60 million in federal and private grants and contracts for cancer research projects and published 301 high quality publications. Promoting economic development, they filed more than 30 new patents in FY16, and since 2010, have launched 11 new biotechnology start-up companies. Scientists associated with the UNMCCC Cancer Control & Disparities have conducted more than 60 statewide community-based cancer education, prevention, screening, and behavioral intervention studies involving more than 10,000 New Mexicans. Finally, the physicians, scientists and staff have provided education and training experiences to more than 230 high school, undergraduate, graduate, and postdoctoral fellowship students in cancer research and cancer health care delivery.  Learn more at http://cancer.unm.edu.

See the Position Description for additional information.

Conditions of Employment

CPR Certified.
May be required to submit to annual TB and rubella screening.
UNM will provide Hepatitis vaccination, candidate may decline vaccination through declination form or may provide record of vaccination from previous employer.
Successful candidate must submit to post-offer, pre-employment physical examination and medical history check.

Minimum Qualifications

Associate's degree in Nursing; at least 2 years of experience directly related to the duties and responsibilities specified. Certification/Licensure State of New Mexico Licensed Registered Nurse or licensure pending as documented by temporary licensure OR current RN licensure from a state participating in the multistate privilege to practice compact with New Mexico.

Completed degree(s) from an accredited institution that are above the minimum education requirement may be substituted for experience on a year for year basis.

Preferred Qualifications

·         Experience in:

·         Oncology

·         Ambulatory Clinic or SAC/ICU

·         Administering chemotherapy and/or blood products

·         Bilingual in English/Spanish

·         Oncology Certification 

Additional Requirements
Finalists should be prepared to provide official educational transcripts if selected for hire.

Applicants must provide names of 3 past or present supervisors as references that the hiring official can contact.
Campus
Health Sciences Center (HSC) - Albuquerque, NM
Department
Infusion Suite (099R02)
Employment Type
Staff
Staff Type
Regular - Full-Time
Term End Date
Status
Non-Exempt
Pay
$35.90 - $37.60
Benefits Eligible
This is a benefits eligible position. The University of New Mexico provides a comprehensive package of benefits including medical, dental, vision, and life insurance. In addition, UNM offers educational benefits through the tuition remission and dependent education programs. See the Benefits home page for a more information.
ERB Statement
Temporary and on-call employees working an appointment percentage of 26 (.26 FTE) or greater, per quarter, will be eligible to earn retirement service credits and thus are required to make New Mexico Educational Retirement Board (NMERB) contributions. More information pertaining to your FTE and NMERB contributions can be reviewed on the NMERB Guidelines Clarified webpage.
Background Check Required
Yes
For Best Consideration Date
11/4/2019
Application Instructions
APPLICANT: Please complete the official application; making sure to include all prior work experience and average hours worked per week. Attach your Current Resume; listing three former or current Supervisor References. Attach your Cover Letter that details how your experience matches the position as described above; including any Preferred Qualifications.



Positions posted with a Staff Type of Regular or Term are eligible for the Veteran Preference Program. See the Veteran Preference Program webpage for additional details.

The University of New Mexico is committed to hiring and retaining a diverse workforce. We are an Equal Opportunity Employer, making decisions without regard to race, color, religion, sex, sexual orientation, gender identity, national origin, age, veteran status, disability, or any other protected class.