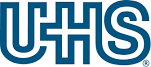 OP/IOP Utilization and Clinical Coordinator - (120423) at Universal Health Services
STREAMWOOD, IL
Location
STREAMWOOD, IL 60107 US (Primary)

Career Area
Allied Health
Job Description
Universal Health Services, Inc. (UHS) is one of the nation's largest and most respected health care management companies, operating through its subsidiaries acute care hospitals, behavioral health facilities and ambulatory centers nationwide. Founded in 1978, UHS subsidiaries now have more than 65,000 employees. The UHS business strategy is to build or purchase health care properties in rapidly growing markets and create a strong franchise based on exceptional service and effective cost control. Our success comes from a responsive management style and a service philosophy based on integrity, competence and compassion
Streamwood Behavioral Healthcare System (SBHS) is a 178-bed acute care facility located in Streamwood,IL and has been providing mental health treatment to the Chicagoland community and the state of Illinois since 1991. We are dedicated to offering services to meet the ever-changing emotional and behavioral healthcare needs of children, adolescents, and their families.   SBHS has an Outpatient/IOP Utilization and Clinical Coordinator position available.  The candidate selected will be responsible for the following:The Outpatient Utilization and Clinical Coordinator is responsible for the oversight of the Intensive Outpatient Programming within the Outpatient Clinic along with the flow of clinical services offered to the consumer, including the clinical review for appropriate level of care, interface with the treatment team, interface with external case managers and managed care organizations, oversight and implementation of discharge planning and customer service.  This position will also provide clinical chart auditing, staff education and oversight of client and family follow-up and engagement.  The Outpatient Utilization and Clinical Coordinator serves as an integral member of the Outpatient leadership treatment team.
Job Requirements
EXPERIENCE/EDUCATION:   A Masters Degree in a related mental health field is required.  A minimum of two (2) years experience in behavioral health with experience in individual, family, and group therapies, crisis intervention and treatment skills is preferred; must have strong clinical assessment skills, with a majority experience focused on the child/adolescent population is preferred.  DHS/DCFS background/ knowledge along with skills in consumer assessment, motivating families and other resources, treatment planning, and communicating with external review organizations or comparable entities is also preferred. Valid Illinois driver's license is required.
LICENSURE/CERTIFICATION: LSW, LPC is required for this position, and an LCPC, LCSW or LMFT is required within two (2) years of employment. Employee may pursue designation of Clinical Psychologist instead of above licensures. Primary Source Verification shall be required through Illinois Department of Professional Regulations.
UHS is not accepting unsolicited assistance from search firms for this employment opportunity. Please, no phone calls or emails. All resumes submitted by search firms to any employee at UHS via-email, the Internet or in any form and/or method without a valid written search agreement in place for this position will be deemed the sole property of UHS. No fee will be paid in the event the candidate is hired by UHS as a result of the referral or through other means.
::