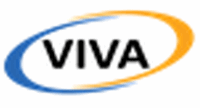 IBP Response and Supply (R&S) at Viva USA Inc.
Redmond, WA
Title: IBP Response and Supply (R&S)

Mandatory skills:
SAP, MS Office, IBP, HANA, Supply Chain,
SAP HANA Cloud Integration
Description:
Primary Skills:
SAP SCM IBP for Supply and Response P2 SAP HANA Cloud Integration

VIVA USA is an equal opportunity employer and is committed to maintaining a professional working environment that is free from discrimination and unlawful harassment. The Management, contractors, and staff of VIVA USA shall respect others without regard to race, sex, religion, age, color, creed, national or ethnic origin, physical, mental or sensory disability, marital status, sexual orientation, or status as a Vietnam-era, recently separated veteran, Active war time or campaign badge veteran, Armed forces service medal veteran, or disabled veteran. Please contact us at for any complaints, comments and suggestions.

Contact Details:
Please send your resumes to and one of our recruiter will get in touch with you.

VIVA USA INC.
3601 Algonquin Road, Suite 425
Rolling Meadows, IL 60008
http://www.viva-it.com
70,409 - 116,576 /year
Supply Chain Specialist
What is this?