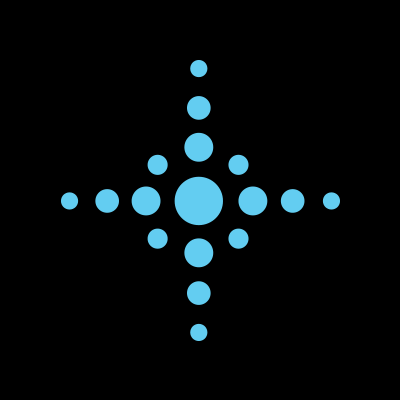 Operational Excellence Manager at USDM Life Sciences
Santa Monica, CA
USDM Life Sciences Overview
USDM Life Sciences provides a variety of IT and compliance solutions to help life sciences companies streamline laboratory, clinical and manufacturing operations while staying in compliance with FDA regulations. USDM disrupts convention and delivers compliance with proficiency, simplicity, and efficiency to achieve better results for our customers that are in the business of saving lives. It's a place where you can make an impact in the world as a champion for life sciences innovation and also get the experience and mentoring to grow your career.
Founded in Santa Barbara, California in 1999 by two UCSB graduates, USDM has grown to a global company with offices throughout the US, Toronto, Canada and Frankfurt, Germany.
Job Description
USDM is looking for a strong Project Manager that will support USDM clients on a variety of compliance initiatives. This may include leading project teams through the identification, justification, prioritization, initiation, development and implementation processes. Additional responsibilities will include:
Manage one or more work streams on a major program or multiple projects for various clients

Create appropriate project plans and work schedules to meet business objectives and priorities

Provide an ongoing assessment and management of project risks and determine actions necessary to mitigate risks

Track and help resolve project issues

Execute and follow the Change control process

Provide regular project plan updates and status reporting on financial and delivery progress

Lead project communications activities

Collaborate with other groups involved in the project delivery process

Assist in providing training/coaching on project management principles and practices and support to individuals within the program who are involved in managing and delivering projects

Assure, through monitoring and project oversight, that project delivery is on-time and within budget; identifying, tracking, reporting, and escalating issues as appropriate

Coordinate the delivery of training with business systems users and IT

Facilitate post implementation project reviews and the incorporation of learnings back into principles, policies, practices and the in-house knowledge base
Qualifications
Exceptional verbal and written communication and presentation skills

Must have excellent judgment and strong analytical and problem-solving skills

Ability to manage others through influence

Solid Project Management skills

Solid Microsoft Project Skills

Able to mentor and lead others through the use of project management best practices

Proven track record in successful project delivery
Education & Certification Requirements
University certificate or degree with a minimum of 5 years of related industry experience

Prefer PMI certification or comparable experience

Prior experience managing a program or PMO preferred

Minimum 3 to 5 years in pharmaceutical industry
Disclaimer: This job description is intended to describe the general nature and the level of the work being performed by the people assigned to this position. It is not intended to include every job duty and responsibility specific to the position. USDM Life Sciences reserves the right to amend and change responsibilities to meet business and organizational needs as necessary.
USDM Life Sciences is an equal opportunity employer. All qualified applicants are encouraged to apply and will receive consideration for employment without regard to their protected veteran, disabled, or any other protected status.