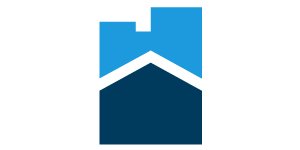 Operational Risk Analyst at ServiceLink
Dallas, TX
Operational Risk Analyst - 19761 
Description
re you ready to take your career to the next level?  LoanCare, one of the top providers in the mortgage services industry, seeks an individual with a solid work history in the mortgage or real estate industry, to join our team as an Operations Risk Analyst.  The ideal candidate will enjoy working with clients, both internal and external; be detail oriented; and is driven to meet tight deadlines in a fast paced environment. If you are ready for a career and not just your next job, now is the time to join our team and become a part of something big.
A DAY IN THE LIFE
In this role, you will…
·         Analyze root causes of operational exceptions and support the development and completion of risk mitigation strategies.
·         Support the completion of business unit-specific risk/control self-assessments, annual assessment reviews, and scenario analysis exercises.
·         Coordinate meetings with key business unit partners to review and track improvement recommendations resulting from operational exceptions.
·         Gather operational risk-related data from internal or external resources and conduct statistical analyses to quantify risk.
·         Review and assess new processes or significant modifications to existing processes and ensure the appropriate risk management oversight and infrastructure exists to measure, monitor and control such risks.
·         Collect and report on Key Risk Indicators (KRI's) and Key Performance Indicators (KPIs); assist with development and analysis of each as needed.
WHO YOU ARE
You possess …
·          Operational risk management experience in the financial sector
·         Prior experience with process reviews, process mapping, identifying KRIs and effective process controls.
·          Experience with risk/control self-assessments and/or operational exception analyses.
·          Prior experience in the mortgaging servicing sector, especially in the Foreclosure, Bankruptcy, REO, Property Preservation, and loan onboarding.
·          The ability to multitask in a fast paced environment.
·          Strong analytical skills; advanced proficiency with Microsoft Excel required.
·          Excellent organizational skills.
·          Strong verbal and written communication skills.
·          Self-starter with initiative, drive, and attention to detail.
WHO WE ARE
About us … 
LoanCare, a ServiceLink company, is a leading national provider of full service subservicing and interim subservicing to the mortgage industry and has offered its expertise and best practices in providing servicing solutions for others since 1991. At the present time, LoanCare subservices over 1 million loans in 50 states. LoanCare has a seasoned loan servicing team with senior managers averaging nearly 30 years of experience in the mortgage and financial services industry.
DETAILED JOB DUTIES
·        Working with and supporting the business units in the institutionalization of the KRI and KPI framework
Assisting with the design and development of the program components
• Completing the daily activities associated with the: 
o Completion of the Business Unit Risk Assessments 
o Development of the Risk Mitigation Action Plans 
o Performing detailed walkthroughs and process mapping identifying significant risks and controls
o Maintenance of Enterprise Risk Management Risk Register 
o Reporting of the business unit's key risk and control indicators 
o Support of the Business Unit Risk Control Self-Assessment 
o Supporting the implementation of the program's eGRC technology solution 
• Establishing on-going, productive relationships with the assigned business unit management 
• This position is a cross-functional role that requires communication and team work with all other departments in LoanCare
• Independent thinker and can work with management in identifying risks and controls pertaining to their processes 
Qualifications
MINIMUM QUALIFICATIONS
• Bachelor's degree or equivalent
• Preferred, previous experience at a Big Four Professional Services Networks Employer (Ernst & Young, Deloitte & Touche, KMPG and PricewaterhouseCoopers)  
• Possess 4 years' experience in mortgage servicing operations in both Default and Core Servicing
• Knowledge of managing data/technology processes, or experience in risk mitigation within a bank or other financial services environment. 
• Working knowledge of ad hoc reporting and research analysis experience
• Knowledge of federal, state, agency, and insurer guidelines regulating to mortgage servicing
• Working knowledge of the Microsoft Office Suite, including Word, Excel, Visio as well as experience with mortgage systems, such as LoanSphere and MSP system as well as a loan document imaging system
• Attention to detail and strong organizational skills
• Effective verbal and written communication skills
• Excellent problem resolution skills
• Professional and positive attitude
WORK CONDITIONS
Working conditions are normal for an office environment.  Must have the ability to attend work and be productive during normal business hours and to work early, late or weekend hours as needed for successful job performance.  Overtime required as necessary.  Some travel may be required. 
ESSENTIAL FUNCTIONS
Overtime — Required as necessary
Critical Thinking — Using logic and reasoning to identify the strengths and weaknesses of alternative solutions, conclusions or approaches to problems.
Reading Comprehension — Understanding written sentences and paragraphs in work related documents.
English Language — Knowledge of the structure and content of the English language including the meaning and spelling of words, rules of composition, and grammar.
Speaking — Talking to others to convey information effectively.
Active Learning — Understanding the implications of new information for both current and future problem-solving and decision-making.
Active Listening — Giving full attention to what other people is saying, taking time to understand the points being made, asking questions as appropriate, and not interrupting at inappropriate times.
Instructing — Teaching others how to do something.
Judgment and Decision Making — Considering the relative costs and benefits of potential actions to choose the most appropriate one.
Time Management — Managing one's own time and the time of others.
Writing — Communicating effectively in writing as appropriate for the needs of the audience.
Complex Problem Solving — Identifying complex problems and reviewing related information to develop and evaluate options and implement solutions.
Deductive Reasoning — The ability to apply general rules to specific problems to produce answers that make sense.
Problem Sensitivity — The ability to tell when something is wrong or is likely to go wrong. It does not involve solving the problem, only recognizing there is a problem.
Written Comprehension — The ability to read and understand information and ideas presented in writing.
Inductive  Reasoning  —  The  ability  to combine  pieces  of  information  to form  general  rules  or  conclusions  (includes  finding  a relationship among seemingly unrelated events).
Information Ordering — The ability to arrange things or actions in a certain order or pattern according to a specific rule or set of rules (e.g., patterns of numbers, letters, words, pictures, mathematical operations).
Near Vision — The ability to see details at close range (within a few feet of the observer).
Oral Comprehension — The ability to listen to and understand information and ideas presented through spoken words and sentences.
Oral Expression — The ability to communicate information and ideas in speaking so others will understand.
Speech Recognition — The ability to identify and understand the speech of another person.
Speech Clarity — The ability to speak clearly so others can understand you.
PHYSICAL DEMANDS 
Sitting up to 95% of time 
Walking up to 5% of time
Occasional standing, stooping, kneeling, crouching and reaching
EQUAL OPPORTUNITY AND AFFIRMATIVE ACTION POLICY
LoanCare is an Equal Opportunity/Affirmative Action employer. All qualified applicants will receive consideration for employment without regard to race, color, religion, sex, age, disability, protected veteran status, national origin, or any other characteristic protected by applicable law
LoanCare, its affiliates and subsidiaries, is an Equal Opportunity employer. All qualified applicants will receive consideration for employment without regard to any characteristic protected by applicable law. 
Job
: Operations All Other 
Primary Location
: TX - Dallas 
Other Locations
: FL - Jacksonville 
Organization
: Vendor Risk Management 
Job Posting
: Jan 14, 2020, 5:32:04 PM