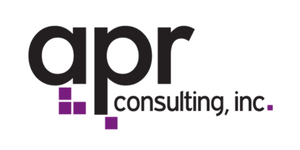 Operations Analyst at APR Consulting, Inc.
Santa Clarita, CA 91355
OPERATIONS PROJECT ANALYST
Location: Santa Clarita, CA 91355
Pay Rate: $23.73/hr on W2
Contract of 12 months or longer
Our client is one of the largest electric utility and longtime leader in renewable energy and energy efficiency in the United States providing electricity for much of Southern California.
Since 1980 APR Consulting, Inc. has provided professional recruiting and contingent workforce solutions to a diverse mix of clients, industries, and skill sets nationwide.
Responsibilities
Timely and accurately routes, records and tracks all work orders in Click Schedule, SAP. Reviews and prepares work orders and Notifications. Develops and maintains reports. Provides timely and efficient tracking, monitoring and completion of notifications. Complete notifications and orders as required in SAP.
Manages , validates, and updates systems for all projects, maintenance and other work types including scheduled start dates, completion dates and pertinent information, timely and accurately generates reports on scheduled and completed work, thorough knowledge and proficiency in all available research and analysis tools including SAP and Click Schedule.
Required Skills/Attributes
Associate's degree in Business; or an equivalent combination of education, training, and experience.
Must be customer focused, to understand and appropriately respond to project manager's and clients' business needs.
Demonstrated experience gathering, documenting, analyzing and drawing conclusions on complex data/information and make sound recommendations.
Demonstrated experience using office productivity tools to create and edit complex reports, graphs, and presentations, convert information from one format to another, use advanced functions, and generate non-standard reports from business applications/databases.
Demonstrated experience managing multiple demands, adjusting to changing priorities and performing well under pressure.
Must be proficient in SAP, Microsoft Excel, Word, PowerPoint, and Access.
Must demonstrate excellent business mastery, including the ability to integrate work across relevant areas, develop the business and services to enhance customer satisfaction and productivity, manage risks and safety appropriately, develop and execute business plans, manage information, and provide exceptional service to internal and external customers.
Must demonstrate excellent management mastery, including effective resource and project planning, decision making, results delivery, team building, and staying current with relevant technology and innovation.
Must demonstrate strong personal mastery, including ethics, influence and negotiation, leadership, interpersonal skills, communication, the ability to effectively manage stress and engage in continuous learning.
Desired Skills/Attributes
Wildfire Program Management - Analyst support needed at laydown yard
Compensation and Benefits
We pay weekly every Friday, have direct deposit, and offer a competitive benefits package: Medical, Dental Vision, 401k plan, etac.
Don't miss out on this amazing opportunity! If you feel your experience is the match for this position, please apply today and join our team.
We look forward to working with you!
INDIND