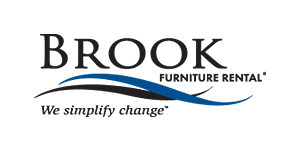 Operations Manager (60401) at Brook Furniture Rental
Hayward, CA 94544
TITLE: Operations Manager DEPARTMENT: Distribution
REPORTS TO: Senior Director, National Operations STATUS: Exempt
COMPANY OVERVIEW:
Brook Furniture Rental, Inc. (www.bfr.com) is America's leading high end residential and office furniture rental company. We provide high quality fu...
REQUIREMENTS: 
5 or more years of experience in distribution with an emphasis on leading teams, managing processes, and driving performance
Proven proficiency in each of the core competencies of a Brook leader: responsiveness, professionalism, positive mental attitude, attention to detail, grit, and team builder
Creative and cost-effective problem solving
Basic knowledge of Spanish is preferred.
Process and continuous improvement orientation
Good analytical skills; ability to draw conclusions from data to make changes to the business as required
Basic knowledge of DOT, OSHA, and State regulations; ability to interpret and implement regulations
Works well under stressful situations (time deadlines, delivery and pick-up schedules); ability to multi-task in fast paced environment
Flexibility in schedule to meet demands in our peak season; ability to work after hours and on weekends if needed
Advanced computer skills
Class C or CDL license is preferred
Bachelor's level degree or higher is preferred
HOURS & LOCATION:
Distribution Center
Monday – Friday
7:00AM to 4:00PM
Brook offers a competitive compensation and generous benefit package including health and dental benefits and a 401(k) plan. We thank all applicants for their interest. Only those chosen for an interview will be contacted. 
We are an Equal Opportunity Employer and will consider all qualified applicants for the position without regard to race, color, religion, sex, national origin, disability or protected veteran status.