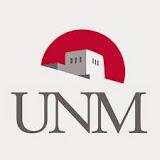 Operations Manager at University of New Mexico
Albuquerque, NM
Requisition ID
req12305
Working Title
Operations Manager
Position Grade
13
Position Summary

The UNM School of Medicine Office for Graduate Medical Education (GME) is seeking a service-oriented Operations Manager with a proven ability to manage effectively in a collaborative environment. The successful candidate will help lead and manage GME, including managing operations, training and supervising staff and student employees, evaluating and managing projects, and provide budgeting oversight for the program.  This individual will serve as a principal point of representation and liaison with internal and external constituencies on operational matters, and provide day-to-day guidance and leadership as appropriate to the area of expertise.

Duties and Responsibilities include:

Manage and provide day-to-day leadership to various technical, professional, and administrative personnel engaged in GME related activities. To include the following functions for staff and residents/fellows: Human Resources, payroll, Banner entries, non-standard payments, and visa applications.

General oversight of the annual budget.

Participate in the development and implementation of policies and procedures consistent with those of GME to ensure efficient and safe operation of the unit.

Develops new systems and processes to support organizational change in response to evolving Accreditation Council for Graduate Medical Education (ACGME) standards.

Assists staff/leadership in GME to consolidate data collection/analysis systems for most efficient use in the functions of the department and make recommendations to the department leaders.

Meets regularly with the GME Director, and Sr. Program Manager, concerning program issues with proposed resolutions; provides regular updates on the status of projects.

Works collaboratively with Sr. Program Manager and upper leadership to track and prepare for program and institutional accreditation activities.

See the Position Description for additional information.

Conditions of Employment
Minimum Qualifications

High school diploma or GED; at least 2 years of experience managing at least one of the following functional areas: fiscal services, administration and/or human resources AND 3 years of additional experience directly related to the duties and responsibilities specified.

Completed degree(s) from an accredited institution that are above the minimum education requirement may be substituted for experience on a year for year basis.

Preferred Qualifications

Excellent oral and written communication skills. Written skills to be demonstrated in the required cover letter.

Prior project management and leadership experience.

Experience planning, organizing and overseeing programs in an academic setting, particularly in GME.

Experience supervising and training staff and/or student employees.

Experience developing, implementing, and interpreting goals and policies and procedures.

Demonstrated ability to work creatively, collaboratively, and effectively, both as a team member and leader.

Budget custodianship and oversight.

Additional Requirements
Campus
Health Sciences Center (HSC) - Albuquerque, NM
Department
Graduate Medical Education GME (400B)
Employment Type
Staff
Staff Type
Term End Date
Status
Exempt
Pay
$3434.31-$5151.47 Monthly
Benefits Eligible
This is a benefits eligible position. The University of New Mexico provides a comprehensive package of benefits including medical, dental, vision, and life insurance. In addition, UNM offers educational benefits through the tuition remission and dependent education programs. See the Benefits home page for a more information.
ERB Statement
Temporary and on-call employees working an appointment percentage of 26 (.26 FTE) or greater, per quarter, will be eligible to earn retirement service credits and thus are required to make New Mexico Educational Retirement Board (NMERB) contributions. More information pertaining to your FTE and NMERB contributions can be reviewed on the NMERB Guidelines Clarified webpage.
Background Check Required
No
For Best Consideration Date
3/16/2020
Application Instructions

Only applications submitted through the official UNMJobs site will be accepted. If you are viewing this job advertisement on a 3rd party site, please visit UNMJobs to submit an application.

Please attach 1) a cover letter and 2) updated resume. Your cover letter (up to 500 words) should address each of the preferred qualifications listed on the job-posting summary. Candidates selected for an interview should be prepared to bring in a writing sample of meeting minutes taken. Finalists should also be prepared to provide official education transcripts if selected for hire. Applicants must provide names of three past or present supervisors as references that the hiring official can contact.

Positions posted with a Staff Type of Regular or Term are eligible for the Veteran Preference Program. See the Veteran Preference Program webpage for additional details.

The University of New Mexico is committed to hiring and retaining a diverse workforce. We are an Equal Opportunity Employer, making decisions without regard to race, color, religion, sex, sexual orientation, gender identity, national origin, age, veteran status, disability, or any other protected class.