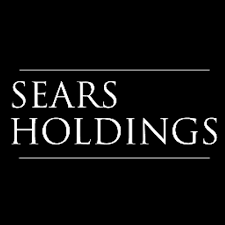 Operations Manager (Commercial Sales) at Sears Holdings
Winter Park, FL 32792
Job Description
Req/Job ID: 939751BR
Employing Entity: Sears, Roebuck and Co.
Employment Category: Regular, Full-time
Job Function: Operations
Store ID: 08535: Sears Contract Sales-SE Region

The Field Operations Manager manages the operational facets associated with the delivery and installation of product while working closely with the Innovel delivery & installation teams, the sales department (i.e. sales representatives, territory managers, district managers, regional managers), and the customers ensuring the effective and efficient execution of the operational elements. This position is responsible for site readiness, logistics, delivery, installation, safety, data management, and problem solving. This position ensures Kenmore Direct customers receive the operational performance promised at the point of sale.
Job Requirements
JOB DUTIES/RESPONSIBILITIES:
Oversees all aspects of Innovel's delivery and installations processes, including but not limited to, performance, shortfalls, corrections, etc.
Manages the Site Readiness Program while ensuring job sites meet all site-readiness standards on the scheduled delivery/installation date(s)
Is the direct point of contact for the Sales team and the customer for resolving issues regarding site readiness
Ensures vendor-supported logistics system supports timely material requirements to meet customer's scheduled delivery and installation needs. (including monitoring freight-lane capacity)
Uses and manages data to maximize the 5 Operational Elements, support cost control, and further problem solving
Identifies, troubleshoots, and resolves issues involving the 5 Operational Elements. Escalates problems as needed for resolution
Owns schedule for customer visits and site visits
Travels up to 50% of the time and that time is all spent face-to-face with customers, other working time will involve phone calls and meetings with customers
Preferred Skills:
Outside business to business experience
Ability to multitask and work under deadlines
Ability to establish priorities
Excellent communication skills (both orally and in writing)
Ability to lead/guide a remote workforce
Ability to identify and solve problems
Ability to work with cross-functional teams
Thorough knowledge of supply chain and distribution to ensure timely completion of contracts
Ability to analyze and problem solve with data
Excellent relationship-building skills
Ability to manage jobs through to completion
JOB REQUIREMENTS:
Bachelors Degree or Equivalent work experience
5-10 years of related construction experience
Valid Driver's License
Up to 50% travel
18 years of age or older
Blush
#HomeServices, #Corporate
8535