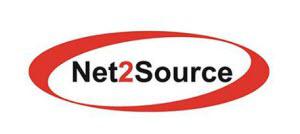 Operations Manager at Net 2 Source
Norlco, LA
Operations Manager

We are currently seeking an Operations Manager for our Norco facility. The Norco facility is located approximately 25 miles west of New Orleans, LA. The operation is located on Shell's West Site near the Bonnet Carre ´ Spillway and the US Army Corps of Engineers.

Lead Norco site operations including production, logistics and support functions.
Develop the operations team to ensure the production of specialty catalysts are in a safe working environment for employees, environmentally compliant and of the highest possible quality.
Promote the development of a continuous improvement culture, including Six Sigma and Lean tools.
Develop a well-trained and engaged site workforce. Lead site communication and recognition efforts.
Participates in the development of the Annual Operating Plan (AOP) and continuously reviews the plan compliance with respect to production, yields, and fixed costs. Answers manufacturing variances from the plan.
Scope and advocate ways to improve facility competitiveness including capital projects and innovative methods of manufacture.
Manages raw material, production schedules, finished product inventories and logistics of shipments.
Manages the engagement, performance and development of the staff.
Acts as the plant representative for the Sales & Operating Plan (S&OP) process.
Responsible for all manufacturing metrics reporting.
Other duties as assigned by the Plant Manager.

Required Experience:
BS Degree in a technical discipline (preferably Chemistry or Chemical Engineering) required.
7+ years of experience in chemical manufacturing environment.
5 years of leadership experience required to include supervisory experience.