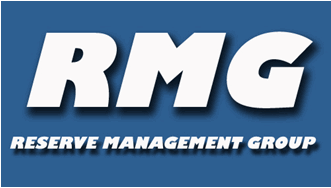 Operations Manager at Reserve Management Group.
Phoenix, AZ
Operations Manager for Tech Center

---
Job Overview:
Our company has been in the asset management, electronics' recycling, and commodities business for over 20 years, operates 7 major facilities nationwide and employs over 650 people.
We are seeking an individual to manage one of our tech centers where trained technicians repair, refurbish and test consumer electronics and computer equipment.
Do you like to be hands on and have direct involvement with a production driven environment, managing of day to day operations, and continuous problem solving and process improvements? Do you like spending most of their days on the shop floor interacting and directly working with the staff and management on reaching goals and maintaining quality of work? This is the career for you!
General Background:
Strong leadership skills
Strong organizational skills
Strong communication skills
Ability to work with other facets of the company including accounting, logistics and sales
Background in management and operations
Fluent in English (written and oral); Spanish a plus
Bachelor degree in business, information tech or related required.
Goal oriented
Management Requirements:
Manage a group of 45-70 technicians
Ability to oversee multiple locations and ability to travel when necessary
Monitor production and quality of work
Maintain accurate inventory counts with daily checks and cycle counts
Maintain operating equipment and facility maintenance
Oversee security of the employees, facility, and product
Recruit new hires; includes interviewing and new hire paperwork
Train new hires on processes and procedures
Continuously grow labor force and improve lead positions across the operation
Manage safety-oriented training and continuous improvement programs including third party certifications and standards
Manage product flow including inbound from different parts of the operation and outbound shipment of materials
Manage ongoing space requirements for operating and storage of materials
Control operating costs and increase profitability through cutting costs and process improvements
Technical Background:
High level knowledge of computer and electronics repair includes differentiating between different classes of material and how they function
Tech experience and background is a plus
Ability to identify different grades of computers and electronics.
Experience in MS Office including Excel and Outlook
Knowledge of inventory ERP and systems a plus
Benefits Include:
Qualified Health Insurance Plan
401k Plan with Company Matching
Paid Time Off/Vacation
Paid Holidays
Voluntary Benefits include: Vision, Life Insurance, STD & LTD
This opportunity provides not only an excellent path to build a career, but also join one of the fastest growing companies in our industry!
We are an Equal Opportunity Employer