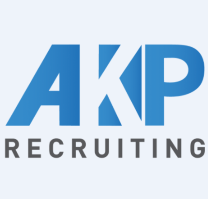 Operations Manager at AKP Recruiting
Seattle, WA 98101
JOB TITLE: Operations Manager DEPARTMENT: Management

JOB SUMMARY
The Operations Manager has oversight of the company's operations. Direct reports include the Production Manager, Parts (Purchasing/Warehousing/Customer Service & Logistics) Manager, Operations and has a dotted line to Accounting. This position has primary responsibility for company profitability and cost control. Success is ultimately measured by EBITDA performance against budget.
As the senior site manager, the Operations Manager has responsibly for the quality of product and service we provide, corporate inventory and meeting customer expectations. The manager regularly interacts with sales management, manufacturing and supply chain to monitor the timeliness of delivery, service support and customer relationship satisfaction. In all activities, the manager promotes safe and ethical conduct personally and corporately.

ESSENTIAL FUNCTIONS AND RESPONSIBILITIES

Safety & Communications
Ensure everyone goes home safe, every day
Provide clear and effective communication with all employees, peers and executive management
Coordinate, implement and enforce all safety, health and environmental rules and regulations
Clearly communicate employee expectations and regularly provide formal and informal feedback regarding employee performance
Maintain key metrics to monitor the performance of the business and share during weekly production meeting
Quality
Ensure customer expectations are clearly defined and routinely met
Ensure customer communication, support and product deliveries are performed on time, within budget and with the highest levels of quality
Ensure quality of product being supplied meets customer expectations
Ensure the Sales Department is supported with excellence
Operations/Production
Oversight of all machining, manufacturing and supply chain functions
Ensure repair and manufacturing procedures are documented, current, communicated and followed
Promote a quality culture, reducing in-house rework and customer warranties through effective root cause analysis and corrective action
Maintain a "LEAN" environment, continuously improving processes and reducing waste
Chair Production Meeting to establish, revise and communicate priorities
Lead all vendor negotiations to support the annual business plan
Promote efficient and productive interactions between external and internal customers.
Develop annual and 5-Year budget with assistance from Sales Department

QUALIFICATIONS:
The qualified manager has a bachelor degree and/or 10 or more year's industry experience. Must have high horse power diesel engine experience. A professional, ethical and exceptional work-ethic is required for the candidate. All activities must be performed safely and with quality in mind. Travel requirements will average 20 - 30%.

WORK ENVIRONMENT:
Employee will be expected to work overtime to meet completion schedules as the need arises. Employee will be required to work off shifts as the need arises.

SAFETY:
All employees must complete initial Safety Training. Employees must ensure compliance with all safety policies, procedures, and work practices established by the company. Avoid any activity that creates or poses a serious hazard to yourself or others while working for the company. Immediately bring any safety concern to your supervisor, or others designated by departmental procedures. If any employee believes that performing an assigned work task or activity may pose a serious risk to life or health, discuss the issue immediately and directly with your supervisor. Prior to operating any equipment supplied by the company, employees are to be adequately trained, equipped, monitored, evaluated, and guided as appropriate, to comply with established safety policies, standards, and procedures.

We are an equal opportunity employer and value diversity in our company. We do not discriminate on the basis of race, religion, color, national origin, gender, sexual orientation, age, marital status, veteran status, or disability status.

Competitive Pay! Travel opportunities and Benefits!