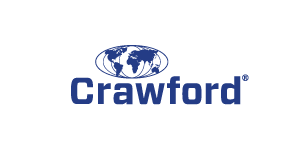 Operations Supervisor I at Crawford & Company
SUNRISE, FL 33323
Supervise, develop and motivate personnel and proactively monitor unit production and quality to ensure achievement of corporate objectives and quality standards.
Supervise Operations personnel including performance appraisals, personnel issues, providing counseling, coaching, staff development, positive reinforcement and training
Analyzes department statistics, including mail volume, and responds by allocating work, staff, and talent accordingly to support appropriate levels of production and quality necessary to achieve departmental expectations as established in annual business plan
Communicate issues, decisions, and other related activities to appropriate personnel to ensure appropriate/necessary communication throughout the company
Coordinates and develops projects/improvements with department Supervisors and/or Managers and other personnel
Governs pertinent areas outlined in the employee handbook to ensure consistent administration of company and departmental policies
Develops subordinate staff members to meet the expectations set for each position within assigned area of responsibility, including quality and production expectations
Promotes and fosters an efficient environment leading to successful achievement of cost savings and departmental budgetary goals
Interviews prospective employees and makes recommendations to secure qualified personnel.
Prepares reports for management upon request
Performs other duties as required.
Minimum of 1 year supervisor experience or 2-3 years in a senior/lead capacity in a company of similar size, scope, and/or industry.  
Bachelor's degree or equivalent work experience.
Demonstrated ability to establish critical relationships within the department and with external client partners
Exceptional communication skills, change management skills, and customer focus
Strong organizational and time management skills
Excellent oral, written, and presentation skills
Ability to adapt to and manage change is essential
Demonstrated aptitude for supervisory role
Think all TPAs are the same? Think again. With Broadspire, our leading global third-party administrator (TPA), Crawford & Company is the consultative outsourcing partner that adapts to businesses' needs and challenges at any point of the claims processing journey. We offer casualty claim and medical management services to assist large organizations in achieving their unique goals, increasing employee productivity and reducing the cost of risk through professional expertise, technology and data analytics.
As part of the One Crawford family, Broadspire brings together the best and brightest people in the industry to deliver smart, thoughtful solutions to our clients, and we are guided by our collective value system: RESTORE.
At Crawford, we:
Respect our culture of integrity and ethical behavior, while embracing the unique talents of the individual and encouraging an ownership mentality among everyone.
Are Empowered to advance the company mission and take ownership of our individual career progression.
Promote Sustainability through a corporate culture in which employees are good stewards of their communities.
Emphasize Training and an environment where employees continually seek and share knowledge and are engaged and satisfied with their work.
Are One Crawford, embracing a global mindset that's inclusive, agile, mission-focused, and customer-focused.
Give Recognition, participating in an environment where people are rewarded for jobs well done.
Embody an Entrepreneurial Spirit, sharing a passion to succeed, innovate, and outpace our competitors.
We believe in leading by example – at work and in our communities. We hail from more than 70 countries and speak dozens of languages, reflecting the global fabric of the audience we serve. Though our reach is vast, we proudly operate as One Crawford: united in mission, vision and values. Learn more at www.crawfordandcompany.com.
In addition to a competitive salary, Crawford offers you:
Career advancement potential locally, nationally and internationally. Crawford & Company has more than 700 locations in 70 countries
On-going training opportunities through every stage of your career
Strong benefits package including matching 401k; health, dental, and life insurance; employee stock purchase plans; tuition reimbursement and so much more.
Crawford & Company participates in E-Verify and is an Equal Opportunity Employer. M/F/D/V Crawford & Company is not accepting unsolicited assistance from search firms for this employment opportunity. All resumes submitted by search firms to any employee at Crawford via-email, the Internet or in any form and/or method without a valid written Statement of Work in place for this position from Crawford HR/Recruitment will be deemed the sole property of Crawford. No fee will be paid in the event the candidate is hired by Crawford as a result of the referral or through other means.