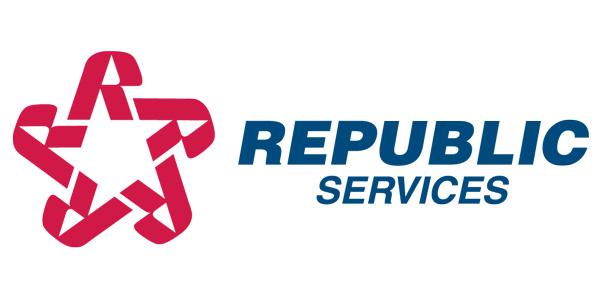 Ops Supervisor Landfill at Republic Services
Livermore, CA 94551-9766
POSITION SUMMARY:  Within a division, the Operations Supervisor – Landfill is responsible for supervising a team of Lead Operators, Operators and/or General Laborers who contribute to the efficient operation of the landfill.  The Operations Supervisor – Landfill is responsible for ensuring that fill sequencing plans are adhered to, density goals are achieved and that the landfill is operated in a manner consistent with the stipulated applicable permit.  The Operations Supervisor works with the Operations Manager and General Manager to implement tactical initiatives to drive functional excellence and budget achievement. The Operations Supervisor ensures adherence to all accident prevention programs and leads operations to ensure compliance with all safety, environmental, operating, regulatory, accounting, ethics and other standards. Responsibilities include the execution and delivery of Safety, Customer Experience, and Efficiency while supporting a culture of employee engagement.
PRINCIPAL RESPONSIBLITIES:
Safety
Understand and provider leadership to achieve and communicate about safety goals and objectives.    • Work to remove unsafe conditions or situations from  or related to the landfill.
Partner with the maintenance department to ensure all equipment remains in working order and in compliance with safety standards.
Oversee effective safety and accident prevention programs to ensure all reasonable actions are taken to prevent accidents and injuries; ensure a safe and productive work environment for all employees; implement and maintain and effective loss control and safety program.
Engage assigned employees in active participation to instill a culture of safety by demonstration of a personal commitment to safe operations and active personal outreach to operational employees.

Customer Experience
Provide service to all customers that meets or exceeds customer expectations with regard to the entire customer experience.
Resolve unusual service requests, equipment breakdowns and schedule changes with timely communications to all stakeholders.
Interact with customers to solve and rectify any issues and improve the overall customer experience.
Serve as a positive representative of the Company to drive customer satisfaction and loyalty to the Company.

Efficiency
Establish productivity goals where needed; ensure adherence to operating standards; and manage labor hours and disposal expenses per established and agreed plans.
Execute other operational plans to help achieve or exceed the division's budgeted goals.
Understand, support and execute service delivery while actively supporting maintenance and  the operational role in fleet quality and maintenance.

Employee Engagement
Create a collaborative, communicative team environment and drive employee engagement with the Company.
Build and develop talent on the team, understand employees' career goals and provide coaching to get employees ready for advancement with the Company.
Perform other job related duties as needed or assigned.

QUALIFICATIONS:
Able to direct large staff.
Is process-oriented and results-oriented in setting and pursuing aggressive goals, demonstrating a strong commitment to organizational success and marshaling resources to accomplish goals and objectives.
Demonstrated problem-solving, analytical, critical-thinking and decision-making skills.
Is collaborative; builds and works with teams.
Creative thinker who challenges conventional solutions.
Demonstrates and promotes ethical behavior.
Has strong leadership skills and proven judgment of talent, with an emphasis on hiring and developing high performance teams.
Participation in the Company's management trainee program.
Bachelor's degree in a business related field.
Experience in labor relations.
State certification as required by regulation.
Minimum of 1 year of lead or supervisory experience.

MINIMUM REQUIREMENTS:
High school diploma or G.E.D.