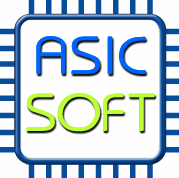 Optical Instrument Assembler from ASICSoft, Inc.
Santa Clara, CA 95054
Assemble eyepieces, objective assemblies and head-mounted optical systems.
Inspect and measure elements, micro-components and instrument parts in order to verify dimensional specifications, using precision measuring instruments.
Prepare and clean elements and micro-components using swabs/wipes, compounds, solutions, optical tape, air compressors and paint guns.
Set up fixtures and operate machines in order to assemble structural, mechanical and optical parts of instruments.
Transmit images to micro-displays to perform regular test and inspection procedures to ensure optical performance and interpret image clarity through a prism/lens assembly according to specifications.
Diagnose and troubleshoot optical systems or Printed Circuit Board Assemblies (PCBAs) to determine and confirm specification compliance and quality control.
Repair or modify PCBAs and build test cables.
Study work orders, work instructions, schematics and drawings in order to formulate plans and sequences for fabricating optical eyepieces and product.
Record production, inspection and test data in Excel or Word as required.