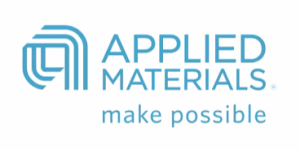 Optical Systems Engineer III - (E3) at Applied Materials
Santa Clara, CA 95054
Applied Materials is an innovation-driven company.  Our ability to identify emerging technologies that can complement and leverage Applied's materials engineering expertise early, is critical to the company's continued growth.
Project Description:
Applied Materials is working on a highly innovative biotechnology development project that involves the development of new assays and a high throughput imaging instrument.  The project team is a growing, dynamic, and multidisciplinary group of scientists and technologists from fields of optics, material science, biology, biochemistry, bioinformatics and software engineering.
Job Summary:
In this challenging but rewarding career opportunity, you will be required to design and build a sophisticated high throughput bio-imaging system. This requires you to:
Work closely with the lead optical engineer to design, build, and optimize an imaging microscope system that is compatible with an integrated fluidics and flow cell subsystem that meets the requirements defined (50%); this will include but not limited to subcomponent testing and qualifications required for the system
Coordinate with software and assay teams to perform integration testing and systems qualifications (40%);
Work with Applications Scientists to train them on operation of the imaging system (5%);
Draft design and experiment documentations and protocols (5%).
This position will report directly to the Optical Engineering lead in Santa Clara. The position is based in Santa Clara,  and may require up to 10% travel.
Education and Experience:
PhD in a Life Sciences field where bio-imaging systems were developed by you as part of the PhD work.  Or PhD in Optical Engineering with at least 3 years (Or Masters in Optical Engineering with at least 4 years) of experience designing and building imaging systems. Machine control software experience such as LabView is a strong plus as is experience using MatLab and Python languages.
Key Competencies:
Engineering  – commanding knowledge and experience with imaging system design, build and test.  Strong fundamentals of optical science.
Life Sciences – Familiarity with life science instrumentation design.  Experience developing instruments or devices that involve biological samples.
Excellent written and verbal communication skills
Fluent in English
Qualifications
Education:
Bachelor's Degree
Skills
Certifications:
Languages:
Years of Experience:
4 - 7 Years
Work Experience:
Additional Information
Travel:
Yes, 10% of the Time
Relocation Eligible:
Yes

Applied Materials is committed to diversity in its workforce including Equal Employment Opportunity for Minorities, Females, Protected Veterans and Individuals with Disabilities.
401K
Employee Referral Program
Life Insurance
Long Term Disability
Medical, Dental and Vision
Paid Holidays
Professional Development
Retirement / Pension Plans
Stock Options
Tuition Reimbursement
Vacation/paid time off
127,458.00 - 156,498.00 /year
Systems Engineer
What is this?