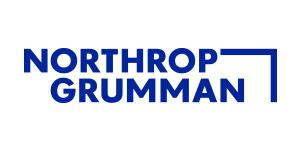 Opto Mechanical Technician 3 at Northrop Grumman Corporation
Devens, MA
Job Description
Technical Support
Opto Mechanical Technician 3 – Devens MA
AdaptiveOptics Associates – Xinetics (AOA Xinetics), a wholly-owned Northrop Grumman StrategicSpace Systems (NGSP) Business Venture, has an exciting opportunity for an OptoMechanical Technician 3 to support AOX business activities in Devens MA.
AOA Xinetics (AOX) designs and manufactures mission criticaloptical and photonic solutions. We serve markets world-wide including defense(ISR, directed energy, laser communications), industrial (freight logistics,semiconductor) and scientific (astronomy). Since its inception, AOX has been'working light' for the betterment of our customers, the protection of ournation and the advancement of humankind.
Overview
Reportingto the Precision Device Production Manager,the Opto Mechanical Technician 3 will be responsible for the execution andsupport of opto mechanical activities as they relate to the production ofproducts and be able to handle all optical components required during assembly(e.g. bond, assemble and cleaning parts). Ourideal candidate will possess exceptional opto mechanical technical expertise andcollaborative people skills, with the proven ability to work within atechnically dynamic, high-growth, fast-paced work environment.
Responsibilities:
Perform various functions associated with optical components such as lapping, beveling, blocking, polishing, edging, cleaning and testing using appropriate machines and equipment

Use a variety of metrology and inspection tools to test and inspect optical components for accuracy and quality

Required to read and understand blueprints and technical drawings

May build or modify equipment used to test precision optics

Sets up and tests complete units and subassemblies under operational conditions

Bonds a variety of dissimilar materials (composite, metal, or laminate) assemblies, parts, or structures into semi-finished or finished products

Follows appropriate safety and equipment maintenance procedures

Mixes and prepares epoxies for use

Operates ovens to complete bonding cycle. Controls conditions of heat, pressure, and timing by setting and operating various controls according to the specifications for the materials and the bonding agent being used

Work on tasks outside of this job description as directed by the supervisors for training, emergency relief purposes; generally for short periods of time

Work in accordance with established safety rules and good housekeeping practices

Other duties as assigned