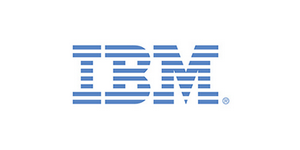 Oracle Associate Partner - Automotive and Aerospace & Defense (AA&D) at IBM
Chicago, IL
Introduction

Why IBM?

Apple. Twitter. Box. These are just a few of the global partners working with IBM Services; enabling enterprises to make smarter decisions and providing unparalleled client and consumer experiences via Cognitive data analytics, cloud technology and mobile app development. IBM Services is a team of business, strategy and technology consultants who help clients envision their future as cognitive enterprises, all supported by the industry's most sophisticated talent model. With global reach, outcome-focused methodologies and deep industry expertise, we empower clients to digitally reinvent their business and get the competitive edge in the cognitive era in over 170 countries.


This is your opportunity to join a company where you can make the world work better – we are IBMers, and that's what we do.


Bottom line? We outthink ordinary. Discover what you can do at IBM.


Your Role and Responsibilities


IBM Services is seeking an Oracle Associate Partner (AP) to join our Industrial Sector, specifically our Automotive and Aerospace & Defense (AA&D) industry. The AP will work with IBM account and project teams, client stakeholders, and Oracle to identify, solution and implement Oracle based solutions using Oracle's EBS R12 and Cloud based Enterprise Resource Planning (ERP) and Supply Chain Management (SCM) solutions as well as other Oracle solutions as required.   


You will bring experience with business development, project management and practice development. You are skilled at project planning and management including advising on workshop facilitation, deliverables, application configuration, comprehensive testing to ensure successful go-live, and business process best practices. You will bring exposure and familiarity with the AA&D industry within the Industrial sector and deep competences in Oracle solutions, tools, and capabilities. This role requires working with geographically dispersed teams embracing time zone and cultural aspects is a key to the success of this position.  


Main Responsibilities:  


• Assist in developing practice strategy to position IBM as an Oracle partner with target client companies (and with Oracle)

• Assess market and competitive landscape of clients to understand client priorities and identify opportunities for IBM to add value

• Understand Oracle offerings (including, but not limited to ERP and SCM across Cloud and EBS solutions) and develop thought capital to continuously evolve and enhance the value proposition

• Establish and maintain trusted relationships with c-suite executives in client organizations

• Lead pre-sales and sales activities, assessments and the development of solutions

• Lead and manage multi-disciplinary teams to scope, solution, propose, close and delivery complex engagements  


Core Skills & Insights   


• Strong quantitative skills in financial analysis and business case development

• Strong facilitation skills in design thinking and experience design

• Strong verbal and written executive communication skills

• Excellent insight and practical knowledge of Oracle R12 and/or Cloud ERP and SCM and the overall Oracle Ecosystem

• Ability to foster relationships and create demand within existing and new accounts

• Lead successful delivery of consulting engagements

• Ability to manage multiple, complex sales and delivery engagements simultaneously, oversee large program teams and collaborate cross-functionally

• Ability to estimate complex program/projects - from a solution, resource needs, and budget perspective

• Effective communicator with ability to motivate teams (both internal and external) and garner immediate respect and credibility

• Can easily assimilate into the corporate culture and become an involved member of a high performing team

• Ability to negotiate, develop winning proposals and track record of consistently exceed aggressive goals

• Practice development experience – coaching and mentoring resources, guiding employees through their career development, providing opportunities for employees to learn, grow and take on new challenges and progress in the organization.  


RWORACLE


GBSGTM


Required Technical and Professional Expertise


• At least 8 years experience in selling and delivering consulting projects for a Tier 1 consultancy within the Oracle application solution set for ERP/SCM 


• At least 5 years experience in the completion of two full life-cycle implementations with Oracle ERP/SCM including EBS (preferably Cloud as well) 


• At least 5 years experience in demonstrated understanding of Oracle ERP/SCM concepts and general module functionality for financial accounting and reporting, inventory management and logistics, sales order processing, purchasing, planning and manufacturing, and/or HR  


• At least 5 years experience in the ability to clearly describe end-to-end business processes and the key integration points, work cross-functionally across different business processes within an organization, and knowledge of challenges faced by implementation teams  


• At least 2 years of signing individual annual sales of at least $4-6 million, in the AA&D industry 


Preferred Technical and Professional Expertise


• At least 3 years of experience working directly with c-level executives to deliver transformational initiatives with significant corporate-level visibility and performance impact  


• At least 5 years of experience in managing program level engagements with multiple work-streams and client stakeholders  


• At least 8 years of experience working with clients in the AA&D industry  


• At least 10 years of experience in selling and delivery of complex consulting projects for Tier 1 consultancy in Oracle ERP and/or SCM.   


About Business Unit

IBM Services is a team of business, strategy and technology consultants that design, build, and run foundational systems and services that is the backbone of the world's economy. IBM Services partners with the world's leading companies in over 170 countries to build smarter businesses by reimagining and reinventing through technology, with its outcome-focused methodologies, industry-leading portfolio and world class research and operations expertise leading to results-driven innovation and enduring excellence.


Your Life @ IBM

What matters to you when you're looking for your next career challenge?


Maybe you want to get involved in work that really changes the world? What about somewhere with incredible and diverse career and development opportunities – where you can truly discover your passion? Are you looking for a culture of openness, collaboration and trust – where everyone has a voice? What about all of these? If so, then IBM could be your next career challenge. Join us, not to do something better, but to attempt things you never thought possible.


Impact. Inclusion. Infinite Experiences. Do your best work ever.


About IBM

BENEFITS

Health Insurance. Paid time off. Corporate Holidays. Sick leave. Family planning. Financial Guidance. Competitive 401K. Training and Learning. We continue to expand our benefits and programs, offering some of the best support, guidance and coverage for a diverse employee population.


•http://www-01.ibm.com/employment/us/benefits/

•https://www-03.ibm.com/press/us/en/pressrelease/50744.wss


CAREER GROWTH

Our goal is to be essential to the world, which starts with our people. Company wide we kicked off an internal talent strategy program called Go Organic. At our core, we are committed to believing and investing in our workforce through:


•Skill development: helping our employees grow their foundational skills

•Finding the dream job at IBM: navigating our company with the potential for many careers by channeling an employee's strengths and career aspirations

•Diversity of people: Diversity of thought driving collective innovation


CORPORATE CITIZENSHIP

With an employee population of 375,000 in over 170 countries, amazingly we connect, collaborate, and care. IBMers drive a corporate culture of shared responsibility. We love grand challenges and everyday improvements for our company and for the world. We care about each other, our clients, and the communities we live, work, and play in!


•http://www.ibm.com/ibm/responsibility/initiatives.html

•http://www.ibm.com/ibm/responsibility/corporateservicecorps


Location Statement

For additional information about location requirements, please discuss with the recruiter following submission of your application.


Being You @ IBM

IBM is committed to creating a diverse environment and is proud to be an equal opportunity employer. All qualified applicants will receive consideration for employment without regard to race, color, religion, gender, gender identity or expression, sexual orientation, national origin, genetics, disability, age, or veteran status. IBM is also committed to compliance with all fair employment practices regarding citizenship and immigration status.