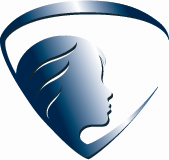 Oral Surgery Dental Assistant at Lake Oral and Maxillofacial Surgery
LAKE MARY, FL 32746
ORAL SURGERY DENTAL ASSISTANT FULL TIME POSITION
Will be cross trained for front desk duties.
Compensation: Based on Experience
Employment type: Full-time Oral & Maxillofacial Surgical Assistant
Benefits: Paid vacation, paid holidays, health insurance, 401K
Hours: Monday-Friday 7:15-4:30
Our well respected and busy Private Practice has a Surgical Assistant position available in Lake Mary. We are seeking a self-motivated, energetic, and friendly surgical assistant for a Full-time position.
Job Responsibilities and Duties include but are not limited to:
• Take and record medical and dental history.
• Sending and receiving medical clearances.
• Monitoring patient's vital signs while sedated.
• Prepare the operatory and seat patients.
• Change appropriate supplies after treatment of each patient.
• Clean and sterilize/sanitize the operatory and equipment.
• Sterilize the instruments and set-up treatment trays.
• Take x-rays.
• Perform clinical procedures as directed by the doctor.
• Record treatment rendered and next visit information for processing by the front desk administrators.
• Patient education and Surgical instructions.
• Assist with front desk tasks during downtime, including answering phones and scheduling appointments
Job Type: Full-time
Pay: $15.00 - $17.00 per hour