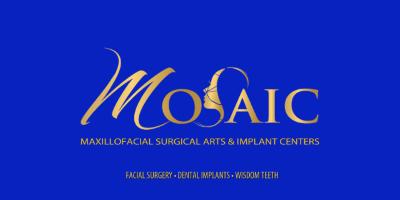 Oral Surgery - Surgical Dental Assistant at MOSAIC Oral Surgery
NEW PORT RICHEY, FL 34652
Our Multi-Practice Oral Surgery Group is seeking a qualified and motivated full time Surgical Dental Assistant who is ready to help change the lives of patients, be part of a high-performing surgical staff and grow professionally! We are looking for a team-oriented individual who is outgoing with impressive communication skills, organized, professional, service minded and willing to go above and beyond the basic responsibilities of the job. We have offices in Hillsborough, Pinellas and Pasco Counties.
As a Surgical Dental Assistant, you will have the opportunity to work side by side with a talented Oral Surgeon and assist them in procedures from surgical extractions, preparation for implants, facial surgery, sinus augmentations, bone grafting and much more.
You will be able to gain the skills and knowledge on all thing's dentistry by exposure to prep work, procedures and post-op care.
Our offices are focused on delivering service that exceeds the expectations of our patients. Our goal is to provide the highest level of health care in a warm and caring atmosphere.
Candidates must have previous dental/oral surgical experience. In order to provide quality care, our Surgical Dental Assistants are required to perform a variety of duties, but are not limited to:

- Prepares treatment room for patient by adhering to procedures and protocols.
- Prepares patient for surgery by welcoming, soothing and seating. Thorough review of medical history, medications, and allergies for adequate care.
- Provides information to patients and employees by answering questions and requests in a timely manner.
- Provides assistance to the doctor and instruct patients on post-operative and general oral health care.
- Monitors patients before, during, and after procedures.
- Communicating effectively with patients.
- Maintains safe and clean working environment by complying with procedures, rules, and regulations.
- Protects patients and employees by adhering to infection-control policies and protocols.
- Ensures operation of dental and surgery equipment by completing preventive maintenance requirements; following manufacturer's instructions; troubleshooting malfunctions; calling for repairs; maintaining equipment inventories; evaluating new equipment and techniques.
- Maintains dental and surgery supply inventory by checking stock to determine inventory level; anticipating needed supplies; placing and expediting orders for supplies as instructed; verifying receipt of supplies.
- Following dental board auxiliaries regulations, OSHA requirements.
- Promoting overall safety and cleanliness of the office environment.
- Experience with anesthesia, phlebotomy certified is ideal, but not required.

Requirements:
- Minimum of 1 years dental experience, preferably Oral Surgery
- CPR and First-Aid certification a plus
- Bilingual is a plus
- We are a first class organization with high standards. You must be professional in appearance and in attitude.
- Our patients are treated with the utmost respect and care. Our bottom line comes from treating our patients right.
- We are a privately held organization, not a chain or franchise.

Our staff is great. We are just looking to add to our team.

Health Care, Paid Time Off and other benefits available.


18.17 - 19.87 /hour
Dental Assistant
What is this?