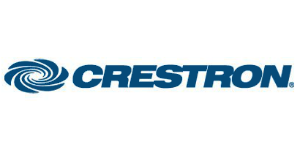 Order Administrator at Crestron Electronics
Rockleigh, NJ
Why Crestron?
At Crestron Electronics, Inc we build the technology that integrates technology.We are proud to be the largest and most recognized brand in automation and control solutions, and the premier technology partner for fortune 500 businesses globally.
Our products' are integrated into new high-tech commercial buildings' to include some of the most exciting real estate throughout the world. Our clients include Google, Microsoft, Amazon, LinkedIn and many others. We are the leaders in one of the most exciting and fastest growing industries in the world!Our automation and control solutions for homes and buildings allow our clients to control entire environments with the push of a button, integrating systems such as Audio Visual, Lighting, Shading, Security, Building Management Systems and HVAC to provide greater comfort, convenience and security.
Overview
We continue to experience rapid growth as we invest in resources and create new opportunities; as a result, we have exciting opportunities for an Order Administrator to join our Order Administration Department team in Rockleigh, New Jersey.
In this role, you will liaise between various departments within the organization to insure customer satisfaction in a firm that cultivates a close-knit and collaborative corporate culture.
Responsibilities
Facilitating and completing on-time delivery of customer orders and to help bridge communication between customer support and customer.
Managing the outbound/inbound logistics workflow.
Interfacing with multiple departments, including Production Planning, Shipping and Receiving, Accounting and Customer Support to fulfill delivery requirements.
Exercising independent judgment and discretion for product availability issues, rescheduling orders and communicating back to territorial Customer Service Administrator.
Reviewing and implementing product transfers to optimize warehouse logistics to dispatch orders.
Interfacing with Customer Service Administrator for all drop shipments, including both international as well as domestic shipment.
Working with the Accounting Department to resolve credit matters for engraving and raw materials orders to meet customer's delivery priorities
Qualifications
Minimum 2 years of experience with Microsoft Word and Microsoft Excel.  SAP experience preferred 
Ability to build relationships between all levels of an organization
Outstanding customer support and follow up skills
College degree preferred but not required
EOE/M/F/D/V BenefitsAt Crestron Electronics, we offer a competitive total compensation package including:  Medical, Dental, Vision, Life Insurance and Short Term Disability. 401K with company contribution, Paid Vacation, Holidays and more!  We have new onsite state of the art fitness and wellness centers at our Headquarters in Rockleigh, NJ.