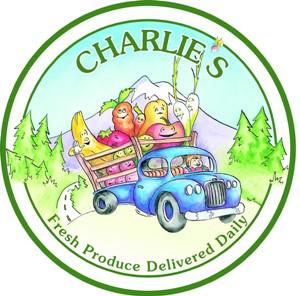 Order Selector at Charlie's Produce
Los Angeles, CA
Overview
Charlie's Produce is the largest privately owned produce wholesaler on the West Coast, with distribution centers in Seattle, Spokane, Portland, Anchorage,  and Los Angeles. The secret to our 35 + years of success in this industry is PEOPLE! We strive to hire the best and we reward them with a working environment that fosters loyalty, stability, innovation, and growth. Charlie's provides a healthy employee stock ownership program, competitive Medical/Dental/Vision and Life Insurance plans. And our newest benefit offers Pre-Paid Fully Funded College Tuition to our employees and the dependent children of our employees!
Our Warehouse Operations team is one of the most vital departments in the company. We have a dedicated team of receivers who receive up to 200 loads per week. Our picking crew uses state-of-the art voice pick equipment and they pick several thousand pieces per week. Due to our unique customer service model, we can guarantee next day delivery to our customers which keeps our warehouse operations team very busy 24 hours per day!
Responsibilities
Pick orders according to Vocollect Headset with particular attention given to accuracy, speed, quality and safety. Must have sensory capabilities to avoid accidents as warehouse environment involves fast moving forklifts and power jack equipment pull orders, stage and build pallets, shrink wrap and load onto trucks for delivery.
Properly palletized and wrap orders for shipping.
Orders must be picked within an acceptable guideline for errors.
Safely operate electric pallet jack to pick orders.
Comply with food safety requirements  
Qualifications
1 year of warehouse/picking experience
1 year of riding pallet jack and/or forklift experience
Intermediate math skills
Ability to work evening, weekends and holidays
Ability to work in a refrigerated warehouse
Ability to stoop, kneel, And reach regularly
Auditory ability to take orders via a headset.
Ability to lift, push, pull  up to 60 pounds frequently 
Must be able to take and pass a pre-employment drug test
Benefits Package
Medical, vision and dental
401(k) w/Fidelity
Free 20k life insurance policy
Free employee stock
100% paid college tuition with American Public University
Vacation, sick and holiday pay
Employee appreciation events and much more!