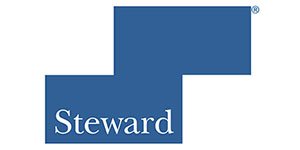 Orthopedic Spine Surgery Opening in Orlando, FL at SJMC Physician Services
Sanford, FL
Central Florida Regional Hospital is assisting a local group in the recruitment of another Orthopedic Surgeon. They have 2 offices located in Lake Mary and Orange City and an Orthopedic Urgent Care which offers same day scheduled and walk-in appointments for prompt treatment of orthopedic injuries.

- 3 MDs, one PA-C, and one ARNP
- Specialize in sports medicine, shoulder & elbow, hand & wrist, hip, knee, foot & ankle, and spine injuries
- Practice currently has 15000+ patients with average wait time for a new appointment at three weeks
- Total surgery volume is 1,200/year-not counting 3rd physician as he is new to the practice

Candidate Qualifications:
- Spine fellowship preferred
- Board eligible or certified required
- Robotically trained and MIS for spine
- Will consider candidates completing fellowship


Central Florida Regional Hospital is a 221-bed, acute care hospital and Level ll Trauma Center serving the communities of Seminole and west Volusia counties. The hospital is the only full-service cardiovascular program in the counties with open-heart surgery, interventional cardiology electrophysiology, cardiac rehabilitation and comprehensive diagnostic services. Other specialized services include orthopedic and spine care, robotic surgery, complete imaging services and inpatient medical rehabilitation. Our staff and physicians have provided quality care to the local and surrounding community with responsive, professional healthcare since 1982.

Seminole County's location between Volusia County and Orange County has made it one of Florida's fastest-growing counties. The Greater Orlando Metropolitan District, which includes Seminole county, has created a viable, progressive and diverse setting for economic growth and residential development. Seminole County Public Schools (SCPS) is a leader in education throughout Central Florida and the State and is widely recognized as a Premier National School District

Sanford is definitely a community with a sense of purpose and a real identity, with leadership committed to economic growth and revitalization concurrent to the harmonious preservation of our natural and historic resources


For more information, please contact Amy Moran at Amy.Moran2@HCAHealthcare.com or 850-523-2142.