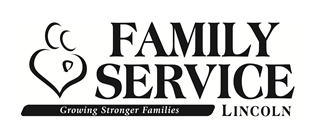 Other Licensed Practitioner (OLP) at Family Service
Brooklyn, NY
Job Description
Other Licensed Practitioner (OLP)
Description
I.SPECIFIC RESPONSIBILITIES
NP-LBPHP's are licensed cliniciansable to practice independently for which reimbursement is authorized underOther Licensed Practitioner within the Medicaid State Plan. This OLP "billingauthority" allows services provided by NP-LBHP's to be reimbursable whendelivered in nontraditional settings, including the home and/or community, orother site-based settings when appropriate, as permissible under State practicelaw. Services must be within the practitioner's scope of practice, as definedin NY State law. The delivery of services by NP-LBHP's in these naturalsettings expands the range of treatment options for families/caregivers byallowing greater flexibility and choice based on the needs of the child oryouth. It is also expected to more effectively engage those children, youth andfamilies/caregivers who may have difficulty engaging in traditional clinicbased settings. environmental stressors which interfere with the child/youth'sdaily living, financial management, housing, academic and/or employmentprogress, personal recovery or resilience, family and/or interpersonalrelationships and community integration.
An OLP may perform the following services:
Licensed Evaluation (Assessment) - process of identifying a child/youth individual's behavioral strengths and weaknesses, problems and service needs, through the observation and a comprehensive evaluation of the child/youth current mental, physical and behavioral condition and history.

Identification of services and practices medically necessary to meet the child/youth's behavioral health needs, which may include other SPA services.
All NP-LBHP have the capacity to conduct a comprehensive assessment within the scope of their practice. NP-LBHP who have the ability to diagnose within his or her scope of practice under state law includes a Licensed Clinical Social Worker (LCSW). All other listed NP-LBHPs are required to work under the supervision of a licensed clinical social workers (LCSWs), licensed psychologists, or psychiatrists for the purposes of conducting a diagnostic evaluation.

Treatment Planning - process of describing the child/youth's condition and services needed for the current episode of care, detailing the scope/practices to be provided, expected outcome, and expected frequency and duration of the treatment for each provider.
Psychotherapy (Counseling) - therapeutic communication and interaction for the purpose of alleviating symptoms or functional limitations associated with a child/youth's diagnosed behavioral health disorder, reversing or changing maladaptive patterns of behavior, encouraging personal growth and development, and supporting the child/youth's capacity to achieve age–appropriate developmental milestones.
Crisis Intervention Activities: If the child-youth experiences psychiatric, behavioral or situational distress in which the NP-LBHP is contacted as the treatment provider, the OLP may perform any of the following:

Crisis Triage (By telephone).
Crisis Off-Site (In-person)
Crisis Complex Care (Follow up)

Services can be performed in individual, family and group modalities.
Services are delivered in a trauma informed, culturally and linguistically competent manner.
Coordinate with other providers involved in the individual's treatment.
Timely and accurate documentation of contacts.
Attend required supervision, meetings and trainings.
Report incidences and issues to supervisor immediately.
Knowledge and adherence to agency and regulatory bodies' standards of practice.
Ensure delivery of services as outlined by service plan.
Continuous monitoring that family choice and voice is present in service delivery.
Qualifications
QUALIFICATIONS
NP-LBHPs include the following practitioners; each is permitted to practice independently within his or her scope of practice under Title VIII of the Education Law and in any setting permissible under State law: • (1) licensed psychoanalysts; • (2) licensed clinical social workers (LCSWs); • (3) licensed marriage and family therapists (LMFT); and • (4) licensed mental health counselors (LMHC).
NP-LBHPs also include licensed master social workers (LMSWs) under the supervision of licensed clinical social workers (LCSWs), licensed psychologists, or psychiatrists.
Evidenced-based practices (EBPs) require approval, designations and fidelity reviews on an ongoing basis as determined necessary by New York State.
NOTE: In addition to licensure, service providers that offer addiction services must demonstrate competency as defined by the Department of Health, state law and regulations (14 NYCRR 853.2).
NOTE: Psychiatrists, Licensed Physician Assistants, Licensed Physicians, Psychologists, and Licensed Nurse Practitioners are authorized to provide services which are Medicaid reimbursable under a different authority within the State Plan.
Must have a valid Driver's License and a driving record that is satisfactory to our insurance carrier.
Must be cleared by the NYS Justice Center through fingerprinting for a Criminal History Records search.
Must be cleared by the NYS Office of Children and Family Services for instances of child abuse and/or neglect.
Job:
Casework
Primary Location:
New York-Brooklyn-Bushwick
Organization:
SD012
Schedule:
Full-time
Job Posting:
Yes, 5 of the Time
Statistics Group Code:
false