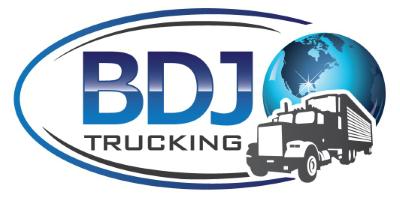 OTR Truck Driver at BDJ TRUCKING CO
SCHAUMBURG, IL 60173
BDJ Trucking is a family owned trucking and logistics company that has been in business for over 20 years.

We are currently hiring CDL A Team Drivers for OTR (Over-The-Road)

We offer up to $0.75 per mile based on experience and endorsements.

Most drivers with as little as 1 year of experience can start at $0.62 per mile.

All miles are paid, whether empty, loaded, or bobtail.

Our lanes are highly sought after and exclusive.

They are dedicated, drop & hook, no touch freight, with schedules given in advance.

Teams can earn up 7500 miles.

This will be a 1099 position, if you are unfamiliar with this kind of position, please feel free to contact us and we can explain it.

We also pay extra for Hazmat and Doubles Endorsements.

The fleets average age is 2018 and newer.

Our fleet is maintained with a fully-staffed shop full of certified mechanics.

We also provide cash advances.

Bonus pay for Clean Safety Inspections as well.

You may also visit our website and apply there at www.bdjtrucking.com

Job Purpose:
Transports and delivers product or material by operating a tractor/trailer truck.

Duties:

Determines condition of vehicle by inspecting vehicle before and after use; logging inspection; reporting requirements.
Ensures correct loading of vehicle by loading product or material; directing material handlers.
Delivers product or material to destination by identifying destination; selecting route; driving the vehicle.
Ensures operation of equipment by completing preventive maintenance requirements; following manufacturer's instructions; troubleshooting malfunctions; calling for repairs; maintaining equipment supplies; evaluating new equipment and techniques.
Maintains safe vehicle and conditions and protects load by complying with organization policies and procedures and highway rules and regulations.
Conserves resources by using equipment and supplies as needed to accomplish job results.
Maintains records by completing driver log; obtaining shipper and receiver authorizations; filing documents.
Contributes to team effort by accomplishing related results as needed.
Skills/Qualifications:
CDL A License
6+ Months of experience
Clean MVR for the past 3 years
21+ years of age
Able to read and write in English
Hazmat and Doubles Endorsement (If you do not have these, we will provide help in obtaining these endorsements within 45 days)
Dependability
Equipment Maintenance via proper Pre-Trip/Post-Trip Inspections
75,000.00 - 128,000.00 /year
Safety Bonuses, Hazmat and Doubles Endorsement Bonuses