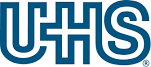 Out-Patient Adult Psychiatry Opportunity - New Clinic at Universal Health Services
Fayetteville, AR 72404
2020 Residents Welcome to Apply!
Springwoods Behavioral Health System is adding a General Psychiatrist to our team, due to growth! 
Springwoods Behavioral Health is an 80-bed, private behavioral health hospital offering acute Inpatient, Partial Hospitalization, and Intensive Outpatient services for adolescents, adults and older adults with psychiatric issues.
POSITION DETAILS:
Full Time position
New Out-Patient Clinic setting
Primarily Adult patients
Initial evaluations, follow up visits, medication management, treatment team participation
QUALIFICATIONS:
MD/DO degree from an accredited program required
Board certified or pursuing board certification in Psychiatry required
Licensed to practice in the State of Arkansas or ability to obtain
2020 Residents welcome to apply!
FACILITY: Springwoods Behavioral Health, located in Fayetteville, AR, is an 80 bed, standalone psychiatric facility, composed of 4 units providing specialized treatment for mental health services. Springwoods cares for both voluntarily admitted and involuntarily committed patients. Programs are provided in highly structured multidisciplinary treatment settings staffed by trained clinical and administrative support staff. This successful hospital has been recognized as the Best Mental Health Facility two years in a row, 2016 and 2017, by Northwest Arkansas CityScapes Readers Poll. Conveniently located just off I-49.
Hospital Website: www.SpringwoodsBehavioral.com
Visit Northwest Arkansas: https://goo.gl/jPnPhz
CONTACT ME FOR MORE DETAILS OR TO APPLY!
Avis Corbett | In-house Physician Recruiter 
Universal Health Services | Springwoods Behavioral Health
O: (629) 208-5538 | M: (615) 714-8985
Connect with me on LinkedIn