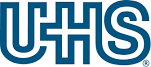 Outpatient Adolescent Psychiatrist - Tucson, AZ at Universal Health Services
Tucson, AZ 85712
Outpatient Adolescent Psychiatrist - Tucson, AZ
Palo Verde Behavioral Health has a longstanding reputation for stability in mental health and substance use treatment, serving patients in and around Tucson since 1960. We offer individualized, inpatient and intensive outpatient treatment programs for adults and adolescents. 
We are currently seeking to add a like-minded, quality-focused Outpatient
Adolescent Psychiatrist to our team at Palo Verde Behavioral Health, in Tucson, AZ.
84-bed freestanding behavioral health hospital
Hospital provides care to adolescents ages 12-17 through adults
Average Length of Stay = 6-7 days
Inpatient, outpatient (recent expansion), IOP, crisis intervention, substance abuse
Well-established medical staff/leadership team - Melissa Eckstein, CEO (4 years tenure); Dr. Mark Helms, Medical Director (10 years tenure) 
Position Details:
Provide Outpatient PHP, IOP, & Med Management care to adolescent patients; 
Employed, full-time position;
Monday-Friday, day schedule;
Minimal Call/Weekends - one evening per week and one weekend per month;
Excellent compensation package, including competitive Base Salary and additional earnings through Productivity Bonus Program;
Robust Benefit Package includes: Medical, Dental, Vision, 401k w/ Company Match, CME allowance, malpractice coverage, Employee Stock Purchase Plan, Paid-Time Off (PTO), Sign-on Bonus, etc.
Manageable workload for outstanding work-life balance - Average 12-14 patients per day (total encounters) 
Required Education/Licensure/Certifications:
MD/DO degree from an accredited program required
Board Certified or Board Eligible Child Adolescent Psychiatry (preferred) or Board Certified General Psychiatry w/ experience/interest working with this population; 
Licensed to practice in the State of Arizona or the ability to obtain an Arizona medical license
Meets all credentialing criteria required by participating physicians
Feel free to reach out to me directly for additional details!
Daniel A. Wilson
In-House Physician Recruiter
Palo Verde Behavioral Health
Subsidiary of Universal Health Services, Inc.
O: 629-208-5539
C: 615-554-0054
E: Daniel.Wilson@uhsinc.com