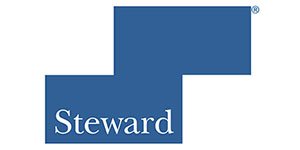 Outpatient Internal Medicine Opportunity in Kissimmee at SJMC Physician Services
Kissimmee, FL
Small outpatient Internal Medicine practice is growing and looking to add one full-time physician in Kissimmee, FL. Practice serves Poinciana Medical Center.

Spanish-speaking is a plus but not required. 4-day/week work schedule. Both new grads and practicing physicians are welcome to apply! Excellent compensation and benefits package.

Poinciana Medical Center is a four-story, 150,000 square foot hospital with 70 private beds and a six-bed private ICU. We provide a full range of acute care services including emergency services, inpatient and outpatient diagnostic imaging, inpatient and outpatient surgery, cardiac catheterization, laboratory, pharmacy, and a full range of support services. Our ED is approximately 14,500 square feet and consists of 22 private treatment rooms, an EMS entrance, and a helicopter pad.

Located southwest of Kissimmee and northeast of Winter Haven, Poinciana is the largest unincorporated master-planned community in the U.S and is one of the fastest growth areas for Central Florida over the past decade. The area is conveniently located approximately twenty miles south of Walt Disney Worldand 40 miles south of downtown Orlando. Many lakes surround the area, one of which being Lake Tohopekaliga. Lake Toho, as the locals call it, is known for its bass fishing, bird-watching, and wild life. Tampa and the Gulf coastis located approximately one hour to the west of Poinciana and 80 miles to the east is Cocoa Beach on the Atlantic coast.

For more information, please contact Amy Moran at 850-523-2142 or via email at Amy.Moran2@hcahealthcare.com.