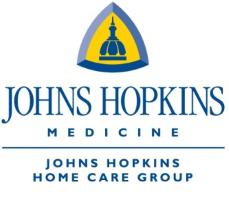 Outpatient Pharmacy Technician at Johns Hopkins Hospital Health System
Baltimore, MD
Under direct supervision of pharmacists and in coordination with other technicians, pharmacy technicians are responsible for a variety of duties to assist in the preparation and packaging of medications, distribution and delivery of medications, maintaining proper inventory levels of medications, and keeping appropriate records and documentation. The pharmacy technician will report directly to the pharmacy business manager. In the absence of the pharmacy business manager, the technician will report directly to the pharmacist clinical manager, Pharmacy operations coordinator or the pharmacist in charge.

Education:
High School Diploma or Equivalency
Knowledge:
Of pharmacy work routines, procedures, materials and/or equivalent
Of pharmaceutical mathematics
Computer knowledge for data entry of prescriptions.
Of third party plans and how they are processed.
Of drug names (generic and brand)
Of pharmacy terminology
Required Licensure, Certification, etc.:
Registration with the Maryland Board of Pharmacy is required upon hire.
Work Experience:
6 months of experience preferred