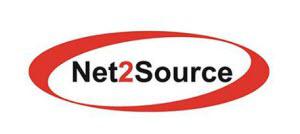 Outreach Representative- Buffalo at Net 2 Source
Buffalo, NY 14205
Job Requirements:
Conducts face-to-face outreach and enrollment services, including education on managed care options and public health programs, to clients at Medicaid offices, provider sites and or community-based organizations.
Assists Field Operations Manager and the Assistant Field Operations Manager with selected duties. Assists clients in the enrollment/disenrollment process.
Maintains positive relationships with LDSS staff, community groups, and clients.
Maintains updated knowledge of the New York Medicaid CHOICE Project. Raises issues of concern and/or problems to the Field Operations Manager.
Receives, sorts, and processes enrollment/disenrollment forms. Reviews enrollment forms for accuracy and completeness.
Meets all standards established for this position as outlined in the attached performance criteria. Performs other duties as may be assigned by management.
College degree or equivalent experience; knowledge of the community to be served; experience making presentations to groups; ability to follow directions; ability to handle pressure; excellent organizational, interpersonal, written, and verbal communication skills; ability to perform comfortably in a fast-paced, deadline-oriented work environment; ability to successfully execute many complex tasks simultaneously; and ability to work as a team member, as well as independently.
Computer Literacy required proficient in Microsoft Office Applications as Excel, Power Point, and Word.
Preferred qualifications include two years of human services experience; or experience dealing with the public; and fluency in commonly spoken languages.
Car required with willingness to travel to surrounding counties.