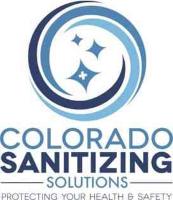 Outside Sales Representative at Colorado Sanitizing Solutions
DENVER, CO 80216
We are building a team of enthusiastic and persistent 100% commission sales representatives! Who are intelligent and well spoken and are excited to share sanitizing technologies in this new landscape. We are looking to expand exponentially this year with an outside sales team that shares our drive and motivation as well as our desire to provide our customers with the highest level of service.
Our #1 goal for you as a salesperson is to help you live your ideal life, including:
Uncapped Earning Potential- We want you to make so much money you don't know what to do with it.
Time Freedom- You need to have time to enjoy your financial freedom. What good does it do to make a bunch of money but have no time to enjoy life?
Key Responsibilities
Initiate outbound efforts (in person, call, text, email, LinkedIn) each day to prospects.
Qualify prospects, gauge interest, and schedule sales calls.
Respond in a timely manner to all leads.
Collaborate with the team on improving prospecting strategies.
Identify & source information on prospective clients.
Oversee demo requests and fulfillment.
Participate in negotiations of contracts.
Qualifications
Strong company culture fit.
Strong listening skills and excellent phone demeanor.
Technologically proficient; not necessarily an expert, but knowledgeable.
Excellent written and verbal communication.
Web-Cam enabled computer or laptop, Ability to receive inbound and make outbound phone calls via cell or internet (wired ethernet), in a quiet environment without interruptions.
CRM experience is a HUGE plus. ZOHO preferred.
Other Information
Compensation: 100% commission - There is no ceiling to your compensation plan.
Job Type: Contract
Pay: $33,319.00 - $129,887.00 per year
Benefits:
Schedule:
Supplemental Pay:
Experience:
Sales: 2 years (Preferred)
outside sales: 1 year (Preferred)
Contract Length:
Full Time Opportunity:
Work Location:
Paid Training:
This Job Is Ideal for Someone Who Is:
People-oriented -- enjoys interacting with people and working on group projects
Detail-oriented -- would rather focus on the details of work than the bigger picture
Autonomous/Independent -- enjoys working with little direction
Company's website:
33,319.00 - 129,887.00 /year
Commission